With an estimated 20,000 plus temples throughout the island, you won't have to travel too far in order to see a temple regardless of where you're staying in Bali. This little piece of paradise has everything from enormous temple complexes to small shrines and the diversity among them is compelling to say the least. Here are some of Bali's most exquisite temples to experience if you're visiting the region.
Pura Besakih
Pura Besakih is considered one of the most important temples found anywhere in Bali simply because of its spectacular and prominent ceremonies. Referred to as the 'Mother Temple', which translates into the 'Temple of Spiritual Happiness', it's literally the holiest and largest in the land.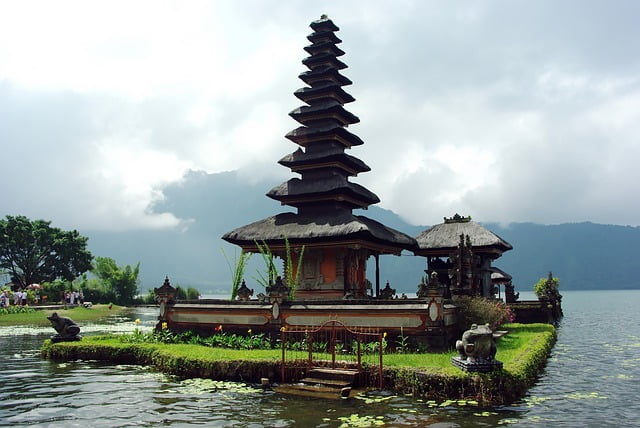 Pura Gunung Kawi
Hewn in the rocks, Pura Gunung Kawi is the region's 'Valley of the Kings'. On either side of the river rests colossal commemorative monuments to various 11th-century regal kings and queens. In reality, Gunung Kawi isn't actually a temple, but is still regarded as a holy place. Visiting here is truly an unforgettable and extraordinary experience.
Tirta Empul
This beautiful temple is constructed around a sacred spring known as Tampak Siring. Its dual bathing areas have been used for a millennium by the Balinese. It's believed that these sacred springs have special magical powers and therefore bring prosperity and good health.
Pura Ulun Danu Bratan
Pura Ulun Danu Bratan is worth visiting even if it's just for the amazing scenery it offers. Resting along the edge of peaceful Lake Bratan, the 11-roofs protruding into the lake soaks up most of the attention; a spectacular sight indeed.
Pura Luhur Lempuyang
Only for the most determined and physically fit, it takes about 1,700 steps that wind through the woody slopes of Mount Lempuyang in order to successfully reach Pura Luhur Lampuyang, in addition to the amazing vistas on Mount Ahung.
Bali's many temples are not only a visual feast for the eyes and a memorable experience, but are an integral part of the local culture on the island as well. You can't fully experience the richness of Bali without visiting even just a few of these incredibly impressive holy temples no matter where you're from.