Reykjavik is the largest city in Iceland and is the world's most northerly capital. Reykjavik is a small city, with a population of only 120,000 making it about the same as Bedford in England. Nevertheless, this small and remote city has plenty of attractions. Here are ten of the best things to do in Reykjavik:
1. Eat a hotdog at Bæjarins Beztu Pylsur
The delicious hotdogs at this stall by Reykjavik's harbour are an Icelandic institution- it is thought that every Icelander has enjoyed at least one. Even Bill Clinton ordered one on his visit to Iceland in 2004. The special remoulade sauce is the secret!
2. Visit the Micro Bar
Micro Bar is the best bar in Iceland. It is particularly good for lovers of Icelandic, Danish and Belgian beers. Try the smoked lager for something different or a pint of lava beer. As with all alcohol in Iceland, however, the beers are expensive at around nine pounds a glass.
3. Free tour of Reykjavik
A free two hour walking trip of Reykjavik is the ideal way to get to know the compact city. Tour guides are friendly and knowledgeable.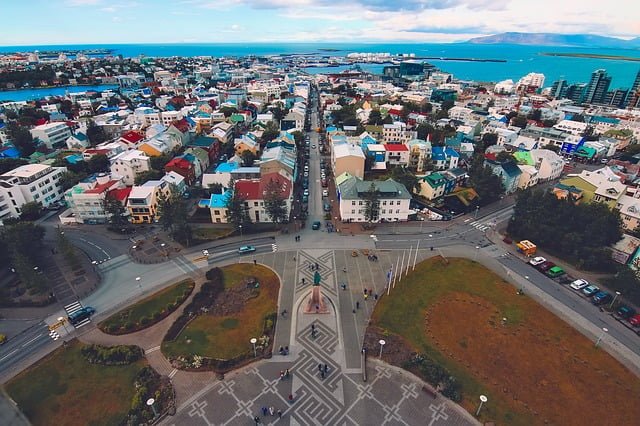 4. Elding Whale Watching
'Elding Whale Watching' is tour company handily operating out of Reykjavik's harbour. Whales aren't guaranteed, but there is a high chance that you could see pods of killer whales, dolphins, and hump-backed whales on your trip.
5. National Museum of Iceland
Learn about Iceland's fascinating history and cultural contributions at the National Museum of Iceland. It also has a very pleasant café. Go on a Wednesday when it's free.
6. Laugardalur Park 
This park will please the whole family. It has thermal pools, ducks, a botanical garden and an indoor skating rink, to name a few of its attractions.
7. Volcano House
'Volcano House' is a good place to spend a rainy day; it offers a winning combination of cinema, café and geology exhibition.
8. Reykjavik Riding
If your single trip holiday insurance is up-to-date, and you feel like a slightly more extreme activity, then why not book one of Reykjavik Riding's many tours that explore lava fields and other geothermic wonders, whilst getting acquainted with charming Icelandic horses.
9. Grotta Lighthouse
Go here to enjoy the best views of the Northern Lights in Reykjavik. It's five minutes drive from Reykjavik or twenty minutes walk, and on a clear day, you can enjoy outstanding views of fields, mountains and the roaring ocean. Take care, however, the causeway linking the tiny island of Grotta to the mainland is completely submerged at high tide!
10. Open-Air Folk Museum
At the Open-Air Folk Museum, you can learn about how Icelanders managed to survive in the olden days. There are demonstrations of spinning, weaving and organ-playing as well as lots of local people wearing traditional costumes. Look around a turf house, farmhouse, and participate in many hands-on activities.