There are certain holidays which are, to euphemise, an acquired taste. Whilst some people wax lyrical about caravanning in Kent, others would rather not. To some folk, the very definition of holiday means laying on the beach, inert until scarlet, for a fortnight. Others take trips to explore and discover strange lands and cultures. Then, of course, there are those that go on holiday strictly to party.
On the scale of ultimate clubbing holidays, Tenerife is somewhat low. Compared to the likes of Ibiza and Berlin, a trip to the Playa de las Americas could feel, well, a little underwhelming. Nonetheless, there are hidden gems to be found, even in the most unlikely of places. Whilst the beaches of Playa de las Americas are tourist hotspots, filled with young, scarlet Brits by day and drunk, scarlet Brits by night, there are other, quieter, prettier places to be.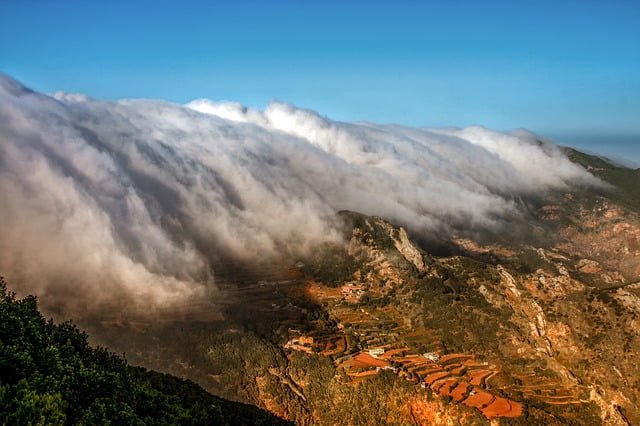 In terms of beaches, the more upmarket Playa del Duque is pleasant and calm, though still having a wide range of facilities on offer. El Médano beach, in the district of Granadilla de Abona, is the longest beach on the island (2km). Its golden sand, proximity to a Nature Reserve and calm waters make it a favourite for families, minus the mayhem of the busier resorts. Closer to the capital of Santa Cruz, Las Teresitas is a golden, sandy beach sprinkled with palm trees and sun loungers. It also boasts a wide range of amenities, and is popular with tourists and locals alike. El Camisón is a popular beach with an easygoing atmosphere between Los Cristianos and Costa Adaje. It's great for watersports, has lovely pale golden sand and a wide range of services and amenities. These are just a few examples, just to let you know that you needn't head straight to Playa de las Americas. There is a whole, beautiful island to explore!
Let's move on to the nightlife. Yes, there is a lively nightlife at Playa de las Americas. However, is it the right sort of nightlife for you? There are literally hundreds of bars, clubs and restaurants around Playa de las Americas. Many of these are perfect if your ideal night out involves karaoke, foam parties and sex on the beach (of course, I mean the cocktail). Nonetheless, there is an alternative.
Even in the Playa de las Americas, there are some swish bars and restaurants. El Faro, on the Avenue de las Americas, has some stunning interiors and promises a more affluent atmosphere. Harry's Cocktail Bar, situated in the Safari Centre opposite the stunning fountain which dances to music in a rainbow of colours, offers a range of delicious cocktails in a gorgeous setting. A short distance from the main drag, at the Playa Las Vistas, First Love, is a great little Italian restaurant which is highly rated by those who have visited. Also, the stunning Thai Botanico restaurant in the Safari Centre has beautiful interiors and serves outstanding Thai cuisine. There are plenty of great places to go in Las Americas, so it is worth doing your research before your holiday.
Costa Adaje, just up the road from Las Americas, is a much more well-heeled resort. The location of the upmarket Playa del Duque mentioned above, offers a rich selection of beaches, as well as more variety in terms of good restaurants and cocktail bars. The promenades are filled with rows of exclusive shops and boutiques for the discerning shopaholic, and the general atmosphere is more laid-back and 'grown-up'.
The resorts of the south are largely served by Reina Sofia airport. It is quite a different holiday experience in Santa Cruz, which is the most culturally and historically rich area of the island. Santa Cruz is home to Playa de las Teresitas, and is close to the lush forests of the Anaga Mountains, which protect the beach from winds. There is much to explore in Santa Cruz, and plenty of excellent restaurants. As the capital, you certainly will not miss out when it comes to nightlife. In short, Santa Cruz is the thinking man's Tenerife, with everything that the south has to offer, with much less of the tawdry element of a British high street on a Saturday night.
Just a tip: if you're coming to Tenerife in February or March, check to see if your holiday coincides with Santa Cruz's annual Carnivale. This energetic and vibrant celebration is the height of the party calendar for Tenerife, and if you are lucky enough to be on the island during the festivities, it is an experience not to be missed. With a party atmosphere to rival that of other major world carnival celebrations, the locals of Santa Cruz certainly know how to have a good time. Festival-goers will find themselves singing and dancing until sunrise. As I say, well worth the experience.
To conclude, there is a huge amount to be enjoyed in Tenerife beyond the obvious attractions in the south. Be sure to read up before you book, because there really is something for everyone. You just need to be sure you find the right Tenerife holiday for you and your own tastes. The sheer variety of choices that Tenerife offers makes it easy to see why the island is one of the most popular holiday destinations for tourists from all over Europe, and beyond.