Winter may not be everyone's preferred season to travel to Europe, but for those willing to wear a few thick layers and wrap a cozy scarf around their necks, it's an experience that will reward you with the magic only Christmas time can bring. I'm talking about the Christmas Markets! Here are three of the most famous markets that people flock to in the wintertime:
Copenhagen, Denmark
Denmark celebrates yuletide (Yule) and the Tivoli Gardens are the place to be during this time of year. Copenhagen city's famous amusement park which dates back to 1843 is covered in Christmas lights and people come out to sample the season's treats, including æbleskiver which are black currant donuts sprinkled with icing sugar, and gløgg which is a mulled wine infused with nuts and spices.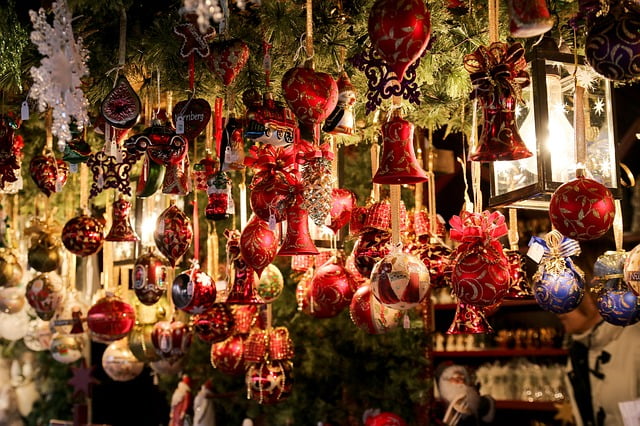 Munich, Germany
Munich's famed Christmas market or Christkindlmarkt is set up in Marienplatz, the old town square. There is a giant 100-foot Christmas tree that stands in the middle of it all, its lights glittering and spreading the Christmas cheer to the market goers below. The entire square is covered in stands offering a variety of German goods true to the season, including: heart-shaped gingerbread cookies known as Lebkuchen, mulled wine known as Glühwein, and warm sausages on a fresh baked bun.
Prague, Czech Republic
Prague's Christmas markets, also known as Vanocni trh are a popular affair with several held across the city. The most famous one is the one that takes place in the old town square. Small booths around the square sell things like hand crafted ornaments, wooden puppets, svarene vino or mulled wine, and sweet treats like vánocvka which is a sweet pastry that has raisins. There is also a small petting zoo where children can come up close to the ponies, sheep, and goats.
So if you find yourself planning a trip to Europe in the middle of winter, be sure to include a visit to the Christmas markets in your itinerary.