Edinburgh is the capital of Scotland and it's the second most populous city in the country. It covers an area of about 78 kilometers square, and plays a central role in intellectual development with many distinguished universities. It is home to several cultural festivals that showcase the culture of the people. In addition, the city is home to unique geographical features and has many edifices spread across the land. This makes it a favorite destination of tourists from all over the world.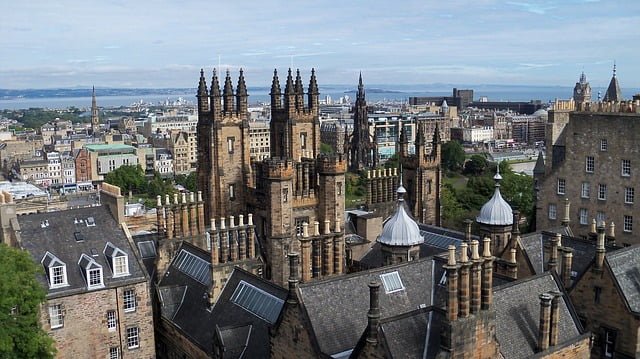 Here are some ideas for things to do in Edinburgh:
National Scottish Art Gallery
The National Scottish Art Gallery is situated next to magnificent waters of Edinburgh rivers flowing down the valleys. The natural environment at this place will definitely make you enjoy the works of Henry Moore and also Sir Edwardo Paolozzi. It contains the best art collections that any tourist has to see.
Edinburgh Castle
Edinburgh Castle was built before the reign of James IV in 1511 and it has been used by subsequent administrations for different purposes. Initially it was a strong military base, however, this changed as years went by.
St Margaret Chapel
Visiting this area you will also be able to see St Margaret Chapel that has been in existence since the reign of David I in the 12th Century. This structure is what really magnifies the beauty of Edinburgh. It a must-see gem for any tourist who really values history.
Royal Palace
As you enjoy the maritime climate of Edinburgh, make it a point to visit The Royal Palace. It has an enviable history of being home to royalty. Mary Guise, James VI, and Charles I who reigned in the 17th Century are some of the notables. Welcome to Edinburgh and enjoy our vacation.
Edinburgh Festival
The month of August gives a true picture of Scotland, Edinburgh goes wild with its culture, music, cuisine, and history. It is the month that cultural jamboree takes place in the city. You will also be able to enjoy different genre of film in the well organized theatres. It is a great festival for any visiting tourist.