Whether you are a professionally trained photographer or just starting to learn how to use you camera, Krakow, Poland offers some of the best subject matters for any photographer who appreciates the artistic side of the craft. Below are just five of Krakow's finer landmarks. Also included are some tips to achieve the best photographic images.
The Wawel Royal Castle Site
Truly a royal palace, color film with wide angle lenses should be used to capture the great halls and decorated chambers. The furniture is actually art itself. One should be mindful of natural light and limits of flash use which may be harmful to certain pieces of art.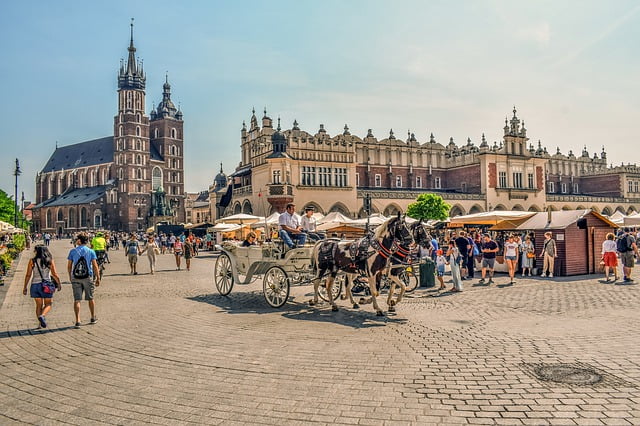 The Wawel Great Cathedral 
This magnificent national shrine contains plenty of religious art. Photographers will enjoy the eighteen chapels located in the Cathedral, each of which are architectural gems alone. Wide angle lens should be used in combination with various filters to create contrast against the design features presented. The cathedral also is home to the renowned giant bell Zygmunt from 1520. As it is one of the world's largest bells, a wide angle lens is essential.
The Basilica of Virgin Mary 
This Gothic church would present a fine opportunity for a photographer that enjoys black and white photographic art. Gothic is the main theme of art in the Basilica which also houses the world's most prominent gothic sculpture. Again natural lighting and flash should be used wisely.