Spain is the perfect destination for a getaway this year. Warm, friendly and only a short flight away, many Britons choose to visit Spain over and over again. It is possible to book vacations to Spain for much less than you would think by using an operator who specializes in budget travel. Have a look at our top picks for your holiday to Spain if you are minding your budget.
Benidorm, Costa Blanca
Considered the jewel of the Costa Blanca, this former fishing village is now enjoying fame as the setting of a sitcom by the same name—and it's grown immensely popular with anyone looking for a cheap holiday packed with sun, sand and entertainment. Families with children will appreciate the multitude of family friendly activities including Mundomar, an animal and marine attraction, Aqualandia waterslides, and Terra Mitica, a massive theme park. Adults can have their own fun shopping in the old town, strolling along stunning beaches and imbibing at the countless bars and nightclubs in the area.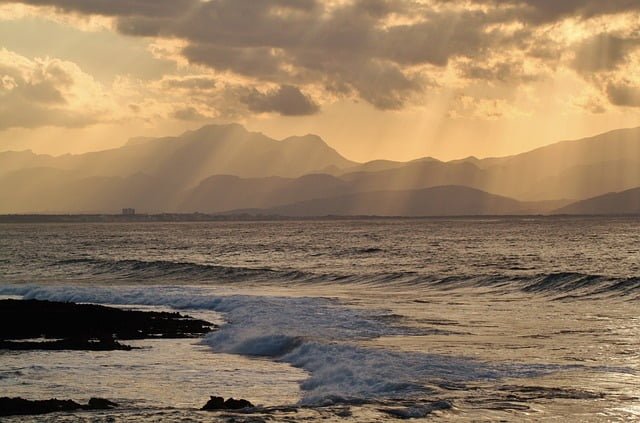 Majorca, Balearic Islands
Located in the picturesque Balearic chain, the island of Majorca has a town to suit everyone. Magaluf is ideal for those who want a raging party, Palma Nova boasts a more family-friendly atmosphere, and the island's capital of Palma de Mallorca has a continental flair and cobbled streets lined with understated tapas restaurants and chic shops. However, the true star of any visit to Majorca is its miles of pristine coastline, famed for its beauty and cleanliness. Adventure seekers will love the underground lakes, the plentiful water sports on offer and the opportunity to scale the local peaks.
Valencia
Known for a lot more than delicious orange juice, Valencia offers the perfect mix of old and new for the savvy travelers seeking cheap holidays. As the third largest city in Spain, Valencia boasts rich cultural attractions—museums, shopping and dining that can rival Barcelona and Madrid, yet retains a relaxed pace and atmosphere better suited to a vacation.
Tenerife, Canary Islands
The ideal combination of hot African climate, a short flying time and Spanish culture makes the Canary Islands one of the most popular destinations for cheap holidays from the UK. Tenerife is the most developed of the seven Canary Islands, and it can offer you some spectacular deals. Whether you want to party the night away with friends or wile away your days on the beach with a good book, you can find your own personal paradise here. If you are craving the food and language of Spain but want guaranteed hot sun no matter the time of year then Tenerife is the best choice for you.
San Sebastian, Basque Province
Not everyone is drawn to Spain solely for sun and relaxation. Increasingly popular amongst trendy young people looking for budget getaways, San Sebastian is for you if are more interested in culture and food than lounging on a beach. Boasting more bars per square metre than anywhere else in Europe, San Sebastian's old town is the quintessential cobblestoned Spanish city centre. Known as the capital of Spain's foodie scene, you can spend a few Euros on delicious pinxtos (small tapas) while you drink fantastic local beer or wine, or dine on the lunchtime menu del dia, a three-course meal served at a discounted rate.
There's so much to see and enjoy in Spain, no matter your holiday style or budget. And it all comes served with the country's signature warm welcome, laid-back attitude, and delicious food. Buen viaje!