Europe can be considered to be the ultimate destination for those who are seeking out chocolate attractions! From the artisanal chocolatiers of Belgium to the chocolate factories of the United Kingdom there is something for everyone but just where should you start and what should be considered a 'must visit'?
Cadbury World, Birmingham, UK
Cadbury World can be thought of as the most popular family day out from this list and as a result it does get busy during peak times, There are 14 different zones available to tour around and these take you through the origins of chocolate, the history of Cadburys and some of the products, interactive displays and of course you can get involved in the demonstration zone and find out how chocolate is made.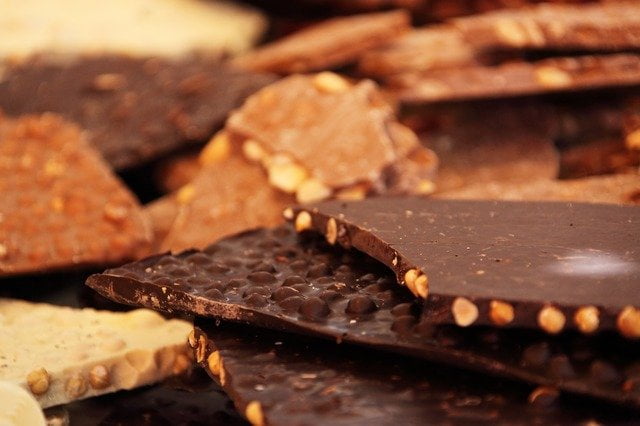 The Chocolate Society, London, UK
Before heading onto the continent there is still more to see (and taste!) in the UK, London for instance is the home to The Chocolate Society which is a luxury chocolate purveyor in Victoria and is considered by some to be the best handmade chocolate available.
Imhoff Chocolate Museum, Cologne
The Imhoff Chocolate Museum is one of the most popular tourist destinations in Cologne. Alongside the record breaking chocolate fountain there is the opportunity to learn about the 3000 years of history regarding chocolate and see how chocolate is now made compared to the methods used historically. The Imhoff Chocolate Museum really does take you to the start of the chocolate making process with a tropicarium growing cacao trees.
The Maison Cailler Chocolate Factory, Broc, Switzerland
This Swiss chocolate factory has everything you could possibly imagine from a chocolate factory such as the opportunity to taste endless amounts of chocolate as you find out just how it is created! You can get involved and make some of the chocolates yourself or simply treat yourself to some Cailler of Switzerland chocolates from the factory's shop!
Belgium, Brussels
Brussels has an endless amount of beautiful chocolatiers and chocolate shops, in fact over 2000 to choose from and brands such as Guylian and Godiva were born here. The whole city itself can be considered a "chocolate attraction" and it is very easy for a chocoholic to spend a few days touring the different chocolatiers around the city. Beyond the shops there are several chocolatiers that offer workshops where you can get involved and create your own chocolate or just watch to see how the experts do it. There is also the Zaabar Chocolate Academy where both adults and children can get involved and learn about how to make their own chocolates.