As a city long known for its dedication to the performing arts, London offers a wealth of cinematic options throughout the summer months for the casual viewer and the serious film buff alike.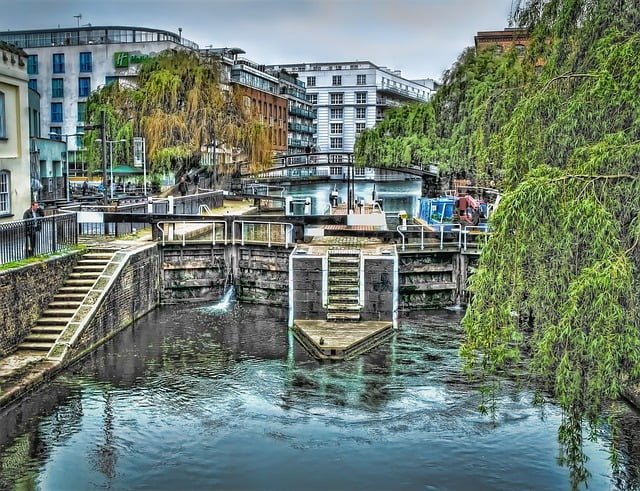 • Backyard Cinema, Camden Lock 
Born from the idea that great food and great films are natural partners, this impromptu cinema springs up around London each year both indoors and out. The site of Camden Lock makes a dramatic backdrop for classic and recent films, as well as the occasional family favorite. Fresh popcorn, cocktails, barbecue and cupcakes round out the experience.
• The Floating Cinema, Various Locations
London's vibrant waterfront is the setting for this unique film screen mounted on a specially-made canal boat. Traveling the waterways of the city, performances of film and music are shown to audiences throughout the summer and tickets to some events are free.
• Hot Tub Cinema, site of the old Shoreditch Underground Station
In what must be a cinematic first, the audience for this eclectic choice of films spends the duration of the show luxuriating in a bubbling hot tub. Housed in a disused Underground station, the films are projected on a screen set up on the old train platform and usually follow a theme, such as Nineties films or comedies.
• Film Four Summer Screen, Somerset House
For more than a decade, audiences have enjoyed screenings of their favorite films surrounded by the Neoclassical beauty of Somerset House's extravagant courtyard. In addition to classic offerings, audiences also have the opportunity attend film premiers.
• Luna Cinema, various locations
This traveling film extravaganza takes advantage of some of the finest venues in London, including Kensington Palace and Kew Gardens. Using the finest audio and visual equipment and the largest screen possible, classic movies play out for audiences against a backdrop of dramatic and historic beauty.