The Florida Keys are a great place to visit with many exciting things to do. Located on the southern tip of Florida, The Keys have warm temperatures throughout the year and feature many miles of bridges, lots of sea life, and clean waters.
Duval Street
Key West is the home of Duval Street, which is a great place to visit. It features many bars, restaurants, and shops including Jimmy Buffett's Margaritaville Cafe. No trip to the Florida Keys are complete without visiting the nightlife of Key West.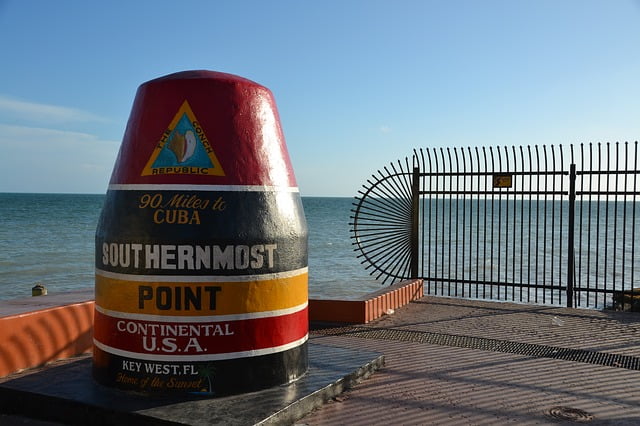 Southernmost Point
The Florida Keys are also home to the United States' southernmost point. There is a big concrete buoy that marks the spot, and it is a great place to take pictures. On clear nights, Cuba can be seen from the southernmost point. The area also has a Mile 0 mile marker, noting that Route 1 begins at that spot.
Overseas Highway
If you have made it to the Florida Keys, you need to take the time to travel from Key Largo to Key West. The Florida Keys Overseas Highway is an All-American Road that is one of America's most scenic drives. There are forty two bridges that connect all the islands, and the longest one is around seven miles long.
Scuba Diving
While visiting the Florida Keys, scuba diving or snorkeling is a great way to spend your time. There is so much sea life that can be seen in the ocean and the Gulf of Mexico. The Keys are the home to the continental United States' only living coral barrier.
Theater of the Sea
Another great activity to do in the Florida Keys is to visit the Theater of the Sea. You can swim with dolphins, stingrays, and sea lions. The theater also has performances, and it offers glass-bottom boat tours that allow you to see the living creatures in their habitat.