5 Fun Things to Do on a Visit to Santiago de Compostela written by: sasiprakash05 One reason why foreigners flock to Spain is to join the pilgrims, one of which is the Camino de Santiago. If you have joined this or planning to join this, you should know then that the end point of the walk is at the Santiago de Compostela. After that long spiritual journey, you deserve to enjoy a relaxing venture in this place and here are five of things you can do in Santiago.
1) Be Serenaded by a Spanish Bag Pipe Musician
A bag pipe may not be entirely that romantic, but hearing and watching a musician play this instrument in the streets of Santiago will give you an authentic feeling of what music is like in Spain. Therefore, take time to listen because you may never see that back home again.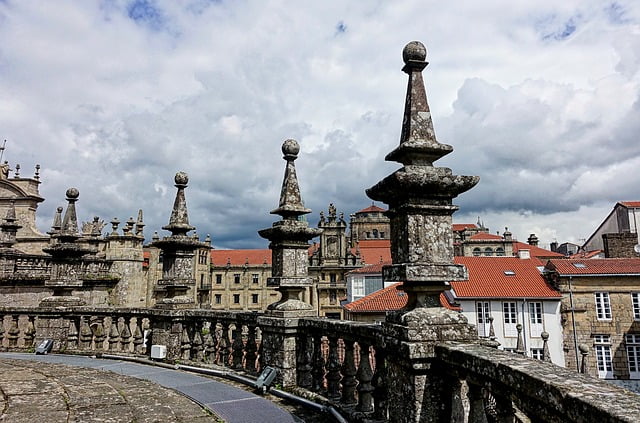 2) Visit the Cathedral of St. James
Spain is known for the stunning architecture of its churches and St. James Cathedral is definitely one of the best. Its exterior and interiors are truly grand, magnificent, and a feast to the eyes. As if that is not enough, there is also a museum inside the church that exhibits various relics and artworks.
3) Have a Leisurely Walk at Alameda Park
If you want to commune with nature and relax, the Alameda Park is the perfect place for you. This is like a lush forest that is located near the old town. It is good to know that you need not travel far from the city just to enjoy this much nature.
4) Commit the Seven Sins
No, these are not the famous seven sins. Instead, Seven Sins is a store in Santiago that sells heavenly sweet delicacies and chocolates. It would be hard to watch your diet once you are surrounded by several rows of delectable goodies, so just give in.
5) Enjoy a Slice of Almond Torte
Speaking of food, do not forget to try a slice of almond torte from any of the bakeries that line the streets of Santiago. Most tourists often buy dozens of empanadas, missing out on this delicious pastry. Do not make the same mistake.