In these social media-obsessed times taking pictures and sharing them instantly has become the norm.  Some people live their lives through Instagram, Facebook, Pinterest and Twitter and the rest of us are subjected to a daily onslaught of snaps documenting everything from the weather to what someone has had for their dinner.  Going on holiday sends this behaviour into overdrive, with literally thousands of opportunities to share every moment of your trip with your 'followers' We have identified the most annoying of these holiday picture posts…
The Poolside Selfie
Selfies are pretty annoying whenever they are taken but the poolside selfie takes it to a whole new level.  Poolside selfies are taken for one reason only; to show off.  Whether it's to show off the sunny weather while your friends and followers are stuck at home in the rain, or to show off your incredible beach body, you want people to be jealous.  Don't do it.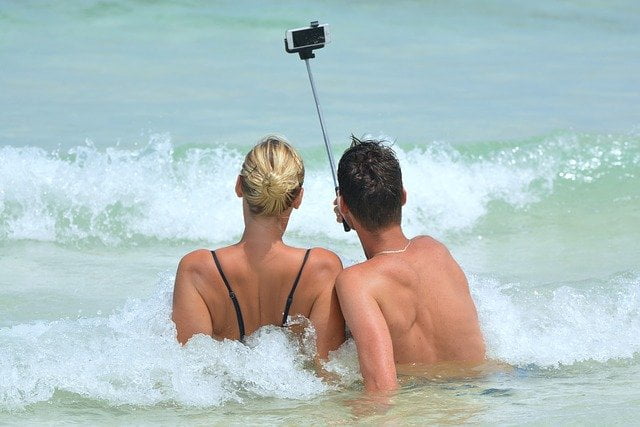 Food Pictures
There is nothing more annoying than going out for a meal and having a couple next to you taking pictures of every course so that they can share it with their social media friends.  Yes, the fresh seafood and lovely Greek salad look delicious but why not just enjoy it instead of taking pictures if it from every angle and posting it on Instagram.  We've all seen a salad before.
The Romantic Selfie
No one wants to see a picture of you smooching your other half in the sea or cuddled up together on a sun lounger.  If you are on a romantic holiday then enjoy it but keep it to yourself.  Holidays are the perfect opportunities to enjoy spending time with your loved ones without anyone else getting in the way.   So switch off your phone, stop taking pictures and just enjoy the sunshine.
The Airport Check In
Most people have done this before and its quite hard not to get excited about jetting off on holiday but checking yourself in at the airport and taking a picture of your 'first holiday drink' can get a bit annoying.
Once you get on holiday remember to hold back on those annoying photographs!