Want to plan the perfect weekend getaway in California, but you're not sure where to go? Don't worry, we've got it covered! The setting is Malibu, and our perfect recipe includes a little bit of surfing, a dash of yoga, delicious meals, a tiny bit of shopping, and a gorgeous beach house to return to at the end of the day. How does that sound to you?
Rent a luxury beach house
You can't come to Malibu and not stay by the oceanside. Wake up every morning to the calming sounds of crashing waves. Witness the most beautiful sunsets each night. There are hundreds of options to choose from, depending on your budget and the amenities you'd like included in your stay. If you're looking to add a bit of luxury to your accommodations, consider a Malibu beach house rental that's just footsteps from the water. Just be warned, you're going to find it hard to leave Malibu at the end of the weekend!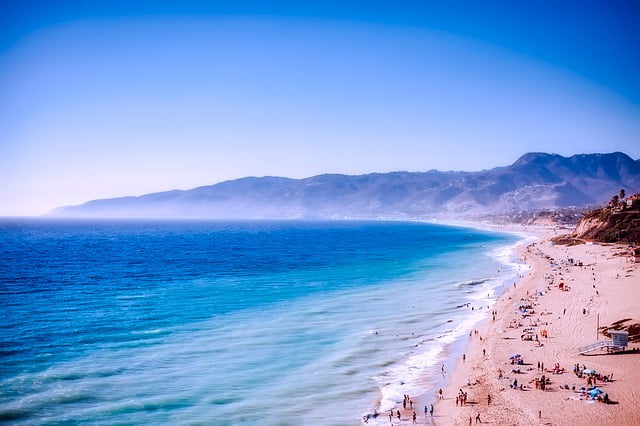 Start the day with yoga at the beach
Get a relaxing yet invigorating start to your day with yoga on the beach. Classes have been known to feature whale sightings and participants regularly see seals and dolphins. Just be sure to bring your yoga mat, water and your sunscreen. How does that sound for a morning wake me up? Check out the Calendar of Events on All Things Malibu to see dates, times and meeting spots.
Sign up for a surf lesson
The ocean and surfing go hand and hand. Plus, it's a great way to add a little adventure to your weekend. There are lots of places to check out to schedule surfing lessons, if you've never given it a try. Check out Trip Advisor to see reviews of local instructors and see who would be the best fit for you and your skill level.
Enjoy the freshest seafood
Try the freshest seafood you can find at any of the area oceanside restaurants. Malibu Seafood Fresh Fish Market and Patio Cafe ranks number one on TripAdvisor and Yelp for the best place to try. They opened in 1972 and continue to stock high quality fish fillets and shellfish in their outdoor market. Grab a chair on their spacious patio to enjoy any of their various specialties including hand-battered Alaskan cod and homemade clam chowder. A few other places with high reviews to check out: Nobu, Geoffrey's, Moonshadows and Duke's.
Go shopping at the many boutiques
Don't forget to grab some souvenirs from your weekend getaway. Malibu has lots of shopping to offer. Be sure to stop in one of the local boutiques in the Malibu Country Mart to pick something up. The Mart has "unique and upscale boutiques" paired with beautiful art galleries and delicious restaurants.
Take a break from the hustle and bustle and enjoy a charming weekend with so much to see and do. The best part? You can do as much, or as little, as you'd like. Just be prepared to be ready to start planning your second getaway as soon as you leave.