Verona is the second largest city stretching on the Adige River in Veneto on the northern part of Italy. It prides itself in its urban structure and architecture for being the World Heritage Site as awarded by UNESCO. What makes Verona a beautiful city? Is it its unique and outstanding urban structures? Below are 5 places to visit on a trip to Verona, Italy.
1. Scaliger castle
This is a beautiful castle located at the top of the hill and is surrounded by magnificent forts, trees and gardens. While visiting Verona, Italy, be sure to carry a camera to capture every stunning moment. You can take beautiful photos of you and your family or loved one by posing at the gate of the castle.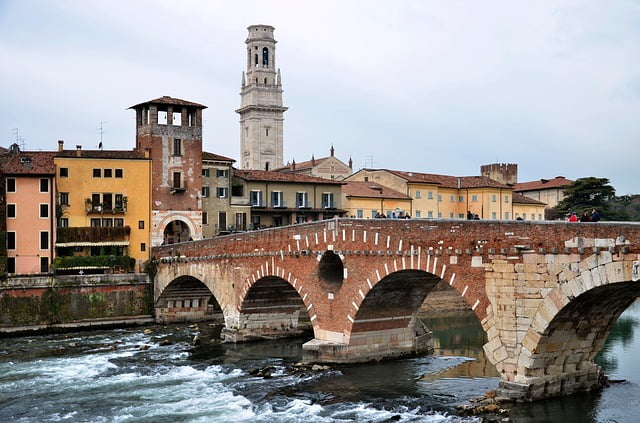 2. Juliet's House (Casa di Giulietta)
This forms the icon of Verona city. Filming of Romeo and Juliet, from the novel by Shakespeare took place here. With the exact balcony overlooking a sizeable park containing the statue of Juliet at the center, it is also a beautiful place to pose for the camera – just like Romeo and Juliet.
3. Roman Amphitheatre (Teatro Romano)
Located in the northeast part of Verona city, this oval-shaped amphitheater can make you feel the Roman-style fighting atmosphere. This ancient building is known as the place where gladiators were fought. Moreover, Roman prisoners were also executed here.
4. Castlevecchio
Situated on the Adige River, this castle is dominated by red bricks and portrays the 14th century history. In the main castle is the City Art Museum full of Middle Age paintings, sculptures, artifacts, coins and variety of work arts.
5. Giardino Giusti
Giardino Giusti is a beautiful garden and apparently one of the most beautiful parks within Europe. This garden displays the typical Roman statues together with colorful and beautiful flowers, grasses, caves and plants carved in a unique and stylish way.