The deep-dish pizza is a significant contribution to the world of cuisine from the city of Chicago. You will find that locals are passionate about the art of the perfect pizza and establishments compete to offer the very best. While you're in town, venture out on your own or find tours while you are in Chicago to taste some of the best pie around!
This signature style of pizza is completely different than the crispy thin-crust versions, as it is made with a layer of dough laid within a deep round pizza pan and then pressed up the sides. Then, all of the delicious toppings including mozzarella cheese, meats, vegetables, sausage, peppers and onion, are crammed into the deep crust. The tomato sauce is scooped onto the top and the pizza is baked in the oven until it becomes gooey and delicious.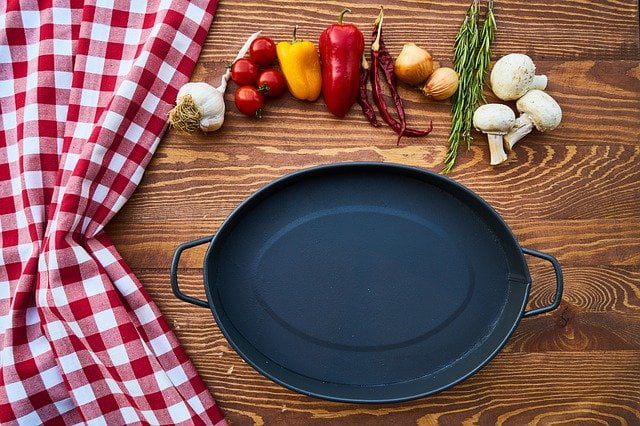 If you are seeking a slice of this heavenly food during your visit to Chicago, this post will list some of the best places to find it. Of course, there is no one particular "best pizza place in Chicago" as this will come down to personal preference. Some people like their crust deeper or their cheese stringier. However, this will be a list of the top establishments that take pizza very seriously and are dedicated to making the very best pie that they possibly can. When you visit any one of these restaurants, you are sure to find a pizza pie that is fresh, expertly prepared and mouth-wateringly tasty.
Gino's East
Gino's East is a well-known Chicago pizza place with a few different locations around the city and you will be able to read the words of other deep dish admirers on the walls (and perhaps add your own message). The main Gino's is on North Wells Street and it also serves soups and sandwiches as well as pizzas.
Giordanos
If you stop at this pizza joint you had better be hungry, as the deep dish that you order here will be overstuffed with an incredible amount of cheese. It's a great dish to share with your friends, as long as you aren't lactose intolerant. There are 30 different Giordanos locations in the Chicago metropolitan area, so you will never be too far away from a tasty deep dish.
Lou Malnati's
This is one of the most well-known pizza joints in all of Chicago, with 33 different locations around the region. The crust at Lou Malnati's is known for being soft, flaky and buttery, and a slice of this pizza is sure to melt in your mouth. Lou's is a bit of a Chicago institution and has been around for more than four decades. If you fall in love with the taste while you are here, it is possible to order a Lou's pizza and have it frozen and shipped anywhere in the USA.
Uno Chicago Grill
Formerly known as Pizzeria Uno, this restaurant chain is another great place to head when you want a tasty deep dish pie.
The very first Uno's in Chicago was established back in 1943 by Ike Sewell, the former University of Texas football star. According the legend, the original deep-dish-pizza recipe was created here. (however, it is also claimed that Lou Malnati's father invented the dish). There is also a bar, where you can enjoy wines as well as other specialty mixed drinks.
When you are ordering a deep-dish pizza in Chicago, there are a few things to keep in mind. First of all, these types of pizzas are best shared because they are so enormous and stuffed with toppings. The average person will only need one or two slices to feel completely full. Also, it takes a while to cook your deep-dish pizza so be prepared to wait, or call and order ahead of time. Also, you will probably want to be walking around the city a lot on the same day, so that you feel like you are burning all of those ridiculously cheesy calories.
Have fun while exploring Chicago's pizza culture and enjoying this tasty and indulgent dish!