Stavanger, Norway is arguably one of the most enchanting and thrilling place to visit fro fun loving and adventurous tourist, and offers a wide variety of scenic attractions found in this beautiful country. Situated deep in the Rogaland County, this area offers picturesque sites and sounds that have made it a favorite for nature-loving tourist. Some of the 5 places to visit in Stavanger, Norway include:
The mesmerizing fjords
Rated amongst some of the most popular sites in the whole of Europe, these inlets offer some of the most elegant views that can be found in the whole country. The popular of which happens to be the lysefjord that is 42km long, with rocky walls plunging almost vertically over 1000m into the sea. You can experience all its glory on fjord cruises that run all year long.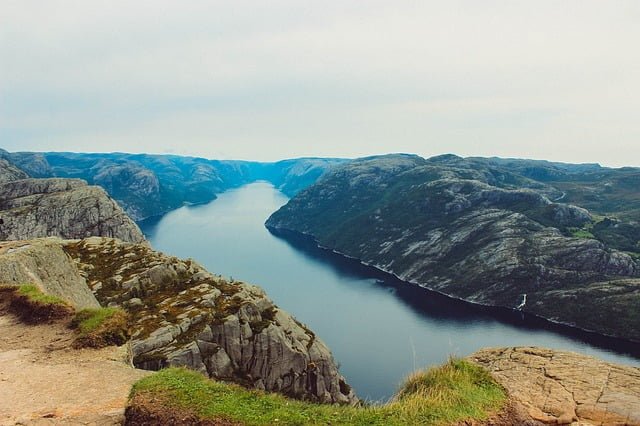 Preikestolen and Krejag mountains
Preikestolen is situated at an altitude of 600m, and can easily be seen from the lysefjord, but is however, much more astounding from the top. The two hour hike required to reach its summit is infinitely worthwhile, and offers a wondrous wrap around view of the fjords. The Krejag, on the other hand, has an altitude of 1110m, but its main attraction is its northern drop to the lysefjord, ad is just as famous as the Kreragbolten, a huge boulder plugged between two rocks.
Manafossen waterfalls
Happens to be the largest waterfall in all Rogaland, county with a freefall of 92m, and the 9th tallest freefall in all Norway. Ideal for hikers that prefer short hiking expeditions.
Stunning beaches
Stavanger offers spectacular sandy beaches that can accommodate almost any pastime such swimming, surfing, kiting and even sunbathing. The shores are dotted with lighthouses that are accessible to the public, some of which offer food and accommodation.
Gloppedalsura scree
Comprises of avalanche-like boulders that are piled onto an end moraine, some of which happen to be as large as houses.