The Sydney Harbour Bridge and Opera House certainly have worldwide recognition, but there is so much more to Sydney than just those postcard images. Here is a quirky list of things to do and places to visit in Sydney that only locals would know of and recommended:
Bondi Beach
There is a reason why this beach is world famous and you're going to discover it while sinking your toes into the pristine sand and gazing at the blue ocean. Head for the north end of the beach and swim between the flags for a relaxing day-out. Make sure you visit the Beach Road Hotel, where most shows allow free entry each night with a range of local and international artists performing. Do go to the locally recommended pirate-themed Anchor Bar, which has plenty of unique cocktails and fresh seafood dishes. If you are travelling with family, its best to hire a car with Hertz in Sydney in order to reach Bondi Beach.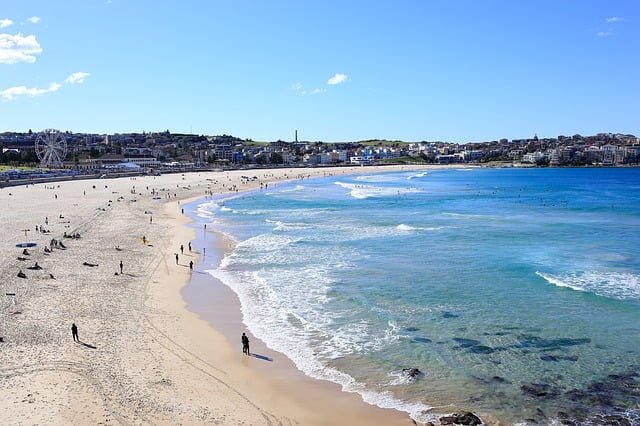 Manly
Situated seven nautical miles from Sydney, the beach-side suburb of Manly is a tourist hotspot. However, it is bursting with local charm that can be explored by those willing to get off the beaten track. Head to the Harlem on Central and try a Smokin' Aces, which combines Appleton Rum, maple syrup, bitters, and Laphroaig whisky. It's the best way to unwind after some snorkelling at Shelly Beach in Manly.
Royal Botanic Gardens
Ideal for taking photographs of the Sydney Opera House, the Royal Botanic Gardens are a visual treat with its spangled flower-beds, bat-covered trees, and manicured greens. The scenic lawns are large and sweeping, meaning there is plenty of room to spread your picnic mat, relax and lose yourself in the beauty of this city. This is also a convenient point to visit the nearby Customs House which features a miniature replica of the city.
Darling Harbour
If you are travelling with young children, don't miss Darling Harbour. This is the perfect spot for some family fun. Spot crocodiles and koalas at Wildlife World and exotic sea creatures at the Sea Life Sydney Aquarium. Then, there's the 21-metre flying fox in the Darling Quarter which can be enjoyed by kids of all ages. Enjoy a drink at the Helm Bar's lower deck. Another local pastime is trying some ice cream at N2 Extreme Gelato in Chinatown, where flavours are made using liquid nitrogen.
Chinese Garden of Friendship
Feast your eyes to an island of greenery smack in the middle of this bustling city. Ponds, streams and Chinese artwork are all sewn in to create the spectacular Chinese Garden of Friendship. A short walk from Chinatown, this distinctly oriental experience is one that pleases locals and tourists alike. Make your way to Haymarket for some quality Chinese food or just amble through Paddy's Markets to infuse your trip to Sydney with some Asian flavour.