London's inner neighbourhood "Fitzrovia", an idyllic fusion of homes, commercial premises, medical and educational institutions, is portrayed as an urban village with a bohemian history. This district in Central London near London's West End is ideally situated between Bloomsbury and Marylebone.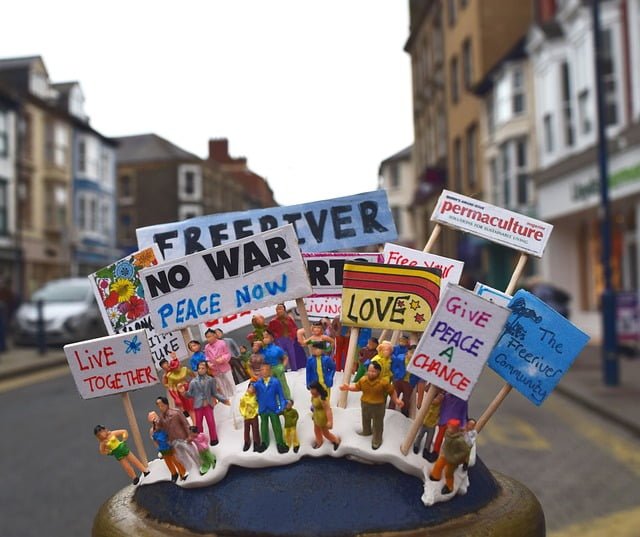 Exemplified by business, retail, education and healthcare activities, this neighbourhood possesses decent streets lined with Neoclassical mansions, Edwardian-era apartments and warehouses. This beautiful and peaceful district is also a home to famed celebrities like Virginia Woolf and George Bernard. This area has wide streets lined with side passages and tall buildings and is dotted with several media organisations, cafes, restaurants and pubs. In Fitzrovia, people get to witness a fine array of architectural styles from the eighteenth century to the current times.
If you are planning a visit to Fitzrovia, check out below the list of few upcoming events happening there:
30 Second Showcase Competition – 10th June, 2016
Quite interesting and exciting, this event gives you an opportunity to show people what you've got. It's a 30 seconds competition in which you have to find a partner, pick a song and get creating. Aimed at all levels of dancers, this event gives us all a chance to get together and show off our creative, talented and eccentric community.
Simple Shape Pop-up – 7th July, 2016
Founded in 2015 by Helen Osgerby, Simple Shape is based on the simple principle to make good things and work with good people. It offers a fine assortment of hand made and hand crafted woven, knitted, sewn and plaited things. These things are the best of British and Irish design.
Print and Pattern Design-Repeat Pattern Workshop – 12th July, 2016
This workshop is certainly going to make your afternoon inspirational! During the workshop, Illustrator Emma Block and Textile Designer Nancy Staughan will teach you how to create your own patterns and modify your ideas into flawless, repeating patterns to use in numerous projects. They will teach you everything you need to know; ranging from colour theory, repeating pattern styles, using scale, creating motifs and illustrations to printing your designs, creating your own pattern collection and applying your patterns onto products.
One Day English Meditation Retreat – 26th June, 2016
So this is one thing that gives you a time to practice mindfulness and reflection! If you want to relax from your everyday, busy life, you have a wonderful opportunity with this first English Meditation Retreat. So take out your diary, mark this date and give yourself a chance to calm your mind through practising meditation.
Dancers Delight UK 10 year anniversary – 21st October, 2016
The UK's one and only enthusiastic street dance celebration, Dancers Delight will be back with a bang on 21st October to celebrate its 10th anniversary. This event is going to be the biggest show that you just can't miss out.
While planning for a short or a long visit to London's Neighbourhood "Fitzrovia", you will certainly look out for good accommodation options at the convenient locations. Instead of looking out for hotels, opt for a serviced apartment in Fitzrovia. Nowadays, people prefer to stay in serviced apartments as these are budget friendly and provide a number of lavish comforts, freedom and privacy.