The city of Milan is the best destination for tourists who value history, fashion, good weather, great cuisine and drinks while vacationing. The city has a population of more that 5 million people with Insubres being the founding community. It has a subtropical type of climate and a topography that vary as you move from the inner city to the outskirts.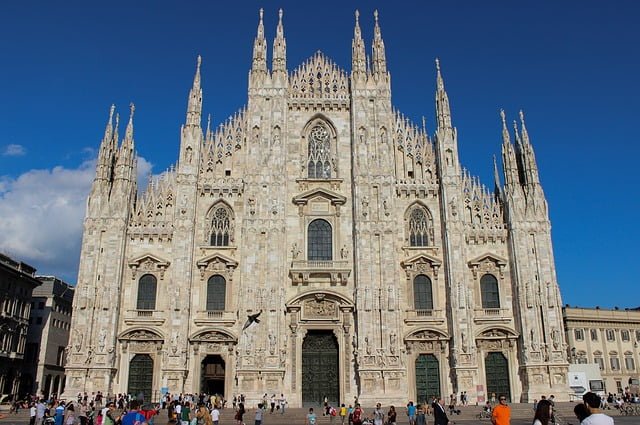 Teatro alla Scala
This is where to enjoy classical music and also mingle with celebrities. It has been in existence since 17th century and was inaugurated the year 1778. This theater is recognised as one of the leading opera and ballet theaters in the world.
Naviglio della Martesana
It is recommended by tourist experts that if you want to see genius designed structures then visit Naviglio della Martesana. This structure was commissioned way back in 1457 by Fillippo Viscounti. It is a project that was prepared by renowned Leonardo da Vinci to help in transportation between the different areas of the city. It is worth every moment you spend there watching it.
Tempio della Vittoria
The history of World War I is enshrined in Tempio della Vittoria, which serves as a memorial commemorating victims of the war. Although initially it was a controversial plan, it has served the residents of Milanese better by preserving the truth.
Santa Maria Grazie
It is impossible to visit Italy and fail to go to Santa Maria Grazie located in Milan, which is also a UNESCO world heritage site. Guiniforte Solari is the man behind the design of this fabulous edifice. However, it was built by Donato Bramante at the turn of 15th Century. This is the place where Da Vinci produced his famous Last Supper painting.
Bagatti Valsecchi Museum
There are several museums that you can visit including Bagatti Valsecchi Museum. You will have an exceptional opportunity to learn about decorative art in detail, and also see Bagatti Valsecchi collections. In addition, you will enjoy aristocratic ambiance associated with it.