Have you ever thought of travelling to North Yorkshire? Well, there are plenty of activities that you can do while at this destination. North Yorkshire is definitely a beautiful destination that is worth the visit.
Pickering in North Yorkshire is a small market town situated at the Moors foot. Some of the main tourist destinations in Pickering include Beckle Isle Museum, Moors Railway as well as the Pickering Castle.
The Moors Railways in North Yorkshire is the second biggest heritage line in the entire United Kingdom. It is 18 miles long and crosses the Moors via Levisham, Groathland, Dale and Newton so as to arrive straight to the Grosmont, which is its final destination. The trains operate on a daily basis between the months of March and November.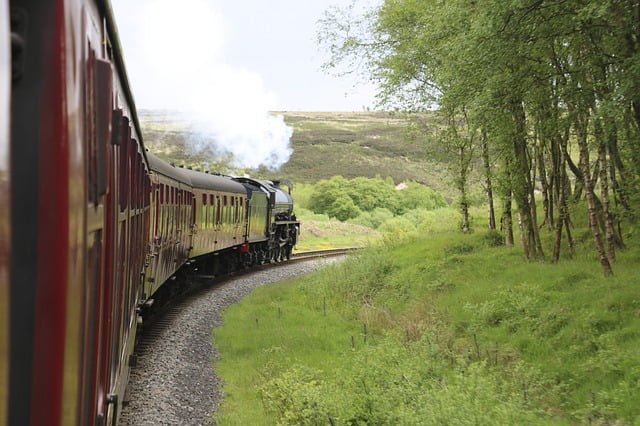 Those who love art and culture can visit the breath taking Beck Isle Museum that is situated in the middle of Pickering. Here, there is just so much to see. Ancient crafts of the town that reflect the culture of the people are evident at this Museum. The transitioning lifestyles that date back to over 200 years ago are noticeable at these amazing historical attractions.
Right at the edge of the Moors is the Pickering Castle that dates back to the 11th Century. This castle was built by William the Conqueror right after the time when the Norman Quest took place. This castle was not attended for several years until 1926 when it went through a major restoration.
The Zoo and Flamingo Land Park are also great places to visit while in North Yorkshire. Other than the Flamingos, the zoo plays host to well over one thousand different animals such as giraffes, tigers, penguins, Siberian tigers and the African lion. A walk through the park is exciting since there are several bird species that you can see.
Grabbing a bite in Pickering North Yorkshire is a superb idea after a day filled with fun and activity. You can eat at the little cafes found in the area. Genuine Yorkshire delicacies are served at these cafes. Take note that there are also some quaint hotels that offer comfortable accommodation.