Vancouver, located in British Columbia, is one of Canada's most ethnically diverse cities. It is an extremely popular filming location and is a very interesting place to explore. So, if you're living in the States, or even if you're not, fly in to Vancouver and experience this city first hand.
What can you do in Vancouver?
Visit Stanley Park
It is one of the most attractive tourist spots in the city and has also been declared a national historic site. The wildlife found in the park is simply stunning. There are numerous trails within the park if you like to go hiking. There is also a Miniature Train that travels around the entire park.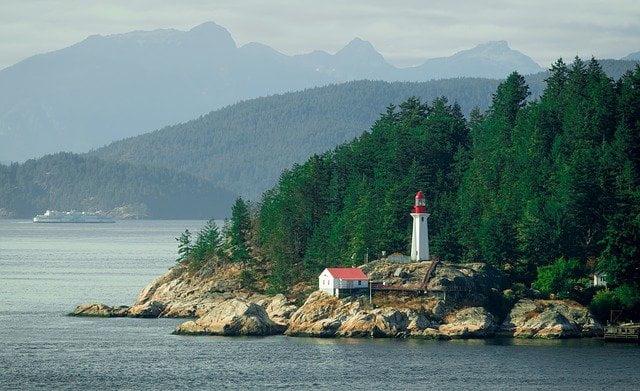 Make a trip to Granville Island
It used to be an industrial area but is now one of the trendiest places in town. It is famous for its Open-Air Market that sells everything, especially the food stalls that produce delicious snacks to bite on. However, it is best experienced during the warmer days.
Go to Kitsilano Beach
It is one of the most popular spots for the locals to visit when it's warm in Vancouver. You can relax on the beach, play volleyball, play tennis, or even go for a swim. If the ocean's water is too cold for you, you can always go for a swim in the heated pool that is nearby.
VanDusen Botanical Garden
It is located in the middle of Vancouver and sprawls over 55 acres. One of the popular parts of this garden is the 'Laburrnum Walk' which tourists photograph endlessly. You may choose to explore the park yourself or you may choose to go for a guided tour. Either way, a visit to the park is a must.
Grouse Mountain
It gives you amazing views of the city from its summit. Initially, it was just a popular skiing spot but now it is a viable tourist spot all year round with different treks as well as a lumberjack show. Then, of course, a Gondola ride that provides you with breathtaking views of the surrounding areas.
As you can see for yourself, Vancouver has a lot to offer to any tourist visiting it. There are so many things to do and so many wonders to get lost in. So, don't wait any longer. Just book your tickets and fly in as soon as you can.