Paris is referred to as the city of romance. The city has an aura that's totally unbeatable. You'll find couples lazing and getting engaged in conversations in candlelit restaurants or taking a stroll hand in hand along the river Seine. Paris offers endless opportunities to couples. Let us look at the most romantic things to do in the city of lights.
Eiffel Tower
Eiffel Tower is definitely one of the most romantic places to propose to that special someone. Celebrate love with your beloved with a glass of pink Champagne at the top-floor Champagne Bar. The tower sparkles every hour with 20,000 gold lights.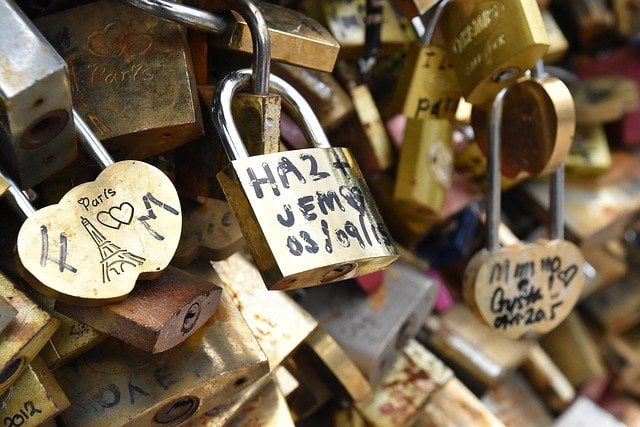 Montmartre
Montmartre and Basilique du Sacré-Coeur is an excellent place for romantics. You can see the beautiful views of the city. Come over with your loved one and enjoy in the heart of the neighbourhood at the Musée de Montmartre where Realist painter Suzanne and Impressionist painter Renoir had studios. The garden here is a must-go for romantics.
Enjoy a stroll down Canal St-Martin
Get along with your loved one and enjoy a stroll along the 19th century tow paths of Canal St-Martin. Laze around on the footbridge and enjoy the view at the bridge sway as canal boasts pass. Grab a nice place at Chez Prune to just sit, watch and enjoy. You can feast on traditional French food or enjoy some sweet talks over wine.
Go for a romantic dinner
A romantic quiet dinner is simply unparalleled. Paris offers you a diverse range of places to wine and dine. Café Branly and Les Ombres offer lovely views of the Eiffel Tower. You can also experience courtyard dining at Derrière or the rooftops gardens at La Tour d'Argent.
Go to Le Saut du Loup or Le Coupe-Chou. You can also check out Mini Palais and Le Baron Rouge for a lovely time.
Paris is home to a plethora of such places. If you or your beloved love desserts, you can go to Dessance, a place that offers a tempting range of desserts. That is definitely going to be a super idea.
Need we say more? Pick what you prefer the most and celebrate. You can also choose to stay in a nice and luxurious serviced apartment in Paris that is well furnished for some quality time together. Pick one depending on your tastes and preferences and have a nice time.