Is it really cheaper to shop abroad? It seems so as new research from online shopping voucher website found that 59% of holidaymakers buy goods abroad to save cash with 26% of them choosing destinations based on best shopping bargains.
Research by an online shopping voucher website found that three fifths of holidaymakers choose to buy goods whilst they are away to save themselves money on high value items which can be found cheaper abroad than in the UK. Favourable exchange rates for British travellers means that many can save money when they shop abroad. Items such as electronics, clothing, shoes and accessories as well as jewellery can be purchased cheaper abroad, saving you money.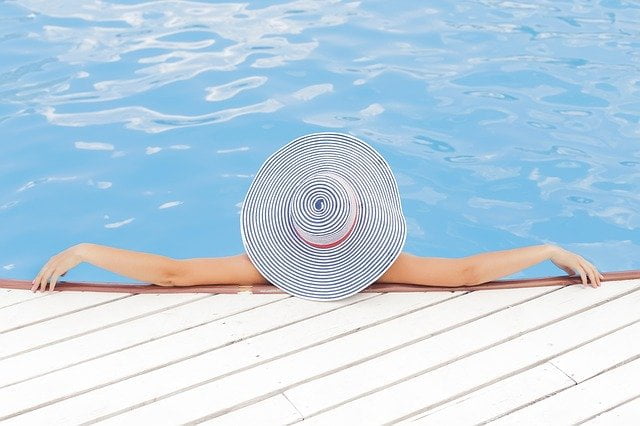 To find out shopping habits of holiday makers when abroad respondents aged over 18 who had recently been on holiday or were planning on going on holiday in the next couple of months about their shopping habits abroad.
They asked respondents: "Did you shop or are you planning on shopping whilst away other than usual holiday souvenirs?" Out of those polled they found that 59% had bought items other than souvenirs abroad whilst away or were planning on doing so. They also asked: "Did picking up bargains have an influence in the destination chosen for your holiday?" And 26% said that shopping had played a part in deciding on where to go.
MyVoucherCodes compiled a list from the responses of which countries were most popular for those to go to for picking up bargains:
1.            USA – 31%
2.            Turkey – 29%
3.            Dubai – 25%
4.            Spain – 18%
5.            Tokyo – 15%
According to the results most people travelled to the US to pick up bargains with 31% of travellers heading there for bargains. It's well-known that high value items such as iPads, Kindles and games consoles have a higher mark up in the UK than the US. Also many American clothing brands are also cheaper when buying in the US, including any sales taxes added.
Turkey is another popular shopping spot with 29% of respondents heading there for bargains, followed by the luxury destination of Dubai with 25% choosing it for a shopping destination. Here you can benefit from it being a duty free country and get great deals on jewellery. Spain is a popular European country to get a good deal, with 18% of respondents looking for a bargain here. And Tokyo is attracting holiday makers with great prices for a range of goods with 15% of holiday makers heading for an exotic bargain hunting break.
They also asked respondents if they purposely took empty or barely filled suitcases so they had more room to stock up on items, with 18% stating they did. A number of respondents also added that if they bought clothing, they would wear many items whilst away and take off labels before they travelled back to avoid being caught out by customs officials and facing fines. 8% of those asked had bought electronics or intended on buying them whilst on holiday said they would remove packaging to make them seem used, again to avoid customs charges.
MyVoucherCodes also compiled a list of the most popular items people would choose to buy whilst away to save themselves some money. Top items bought on holiday:
1.            Electronics
2.            Clothing
3.            Handbags
4.            Jewellery
5.            Alcohol & Cigarettes
A number of items from the list were also popular choices for duty free purchases. When respondents were asked where they shopped when on holiday, 78% said they did a lot in duty free, buying items right up to the limits allowed. 46% said they would buy from shopping malls and 26% from market stalls. And 19% admitted they would buy from knock off stores.
Mark Pearson from said: "We work hard to make sure we can help savvy shoppers in the UK can get the best deals possible when shopping, but sometimes that's still not enough to beat some prices abroad. We can help shoppers get the best deals for their holidays though!
I would caution travellers to be careful when returning home that they don't get caught by customs. Wearing clothing they bought and taking off labels can be a good way around it, along with using electronic products. However you should also check the limits for bringing back cigarettes and alcohol into the UK."