The Riviera Maya is a stretch of coastline of more than 120 km of extension, that will never cease to amaze you. With all pretty crystalline turquoise waters and white sand beaches, archeological sites, theme parks, cenotes and exclusive resorts.
Either for a family vacation or during spring break, Cancun and the Riviera Maya are great options to have a good time. Sometimes it can be overwhelming to start planning a trip; especially if it's a first-time visit destination, but with careful research, you can visit most of them without problems.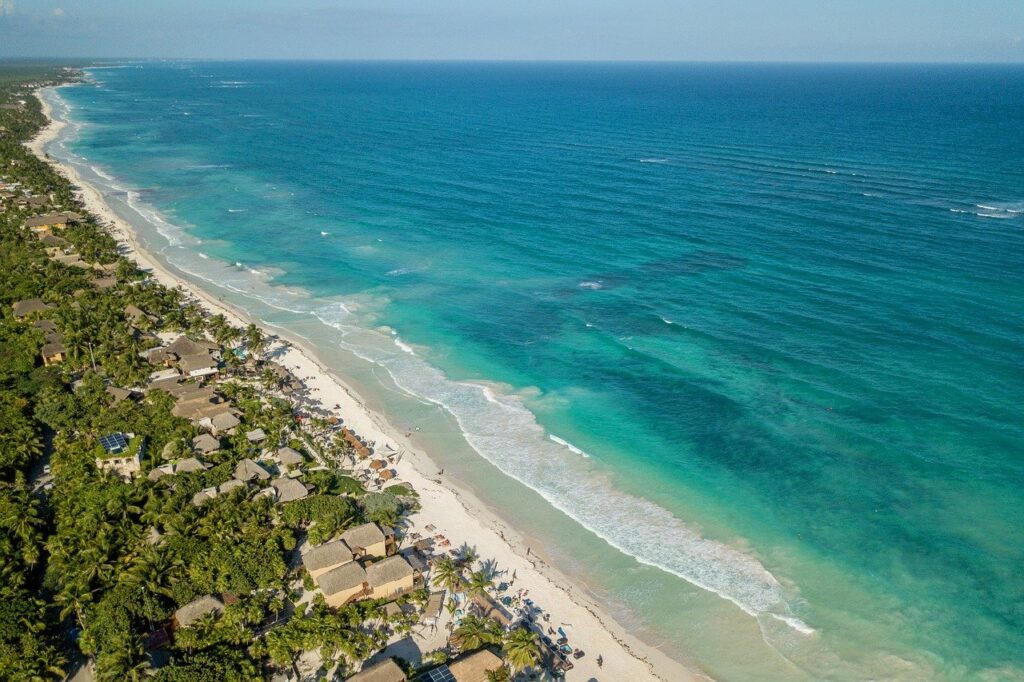 Image by ArenaBlue from Pixabay
Pack just the essentials
Before travelling, do a little research about the weather in the places you want to visit. Even though the Riviera Maya has sunny days of 26º C most of the year, there are also rainy seasons that you want to avoid. The weather in the Riviera Maya is perfectly beachy and humid; so pack light clothes and don't forget your swimwear!
Sunscreen must also be on your luggage. Especially with all outdoor activities. Most recommended are SPF 50 to reduce any UVB damage on your skin. Put on your luggage comfort shoes to travel a long distance. A good pair of sunglasses and flip-flops and a great book if you want.
Enjoy all water activities
Riviera Maya is a family-friendly destination with many activities for all ages. Either on the beautiful beaches or the theme parks like Xcaret or Xel-Ha. You can find an incredibly biodiverse reef system to snorkelling or scuba diving. Most of them are protected areas, but there are different tours available to explore the allowed areas.
There are also many cenotes around the Riviera Maya that you can visit. You just need to do a little research and get a tour with local companies such as eTransfers or go by yourself.
Some other water activities you can do in the towns of the Riviera Maya. These include wind- and kite-surfing, kayak, sport fishing, surfing, jet skiing and more.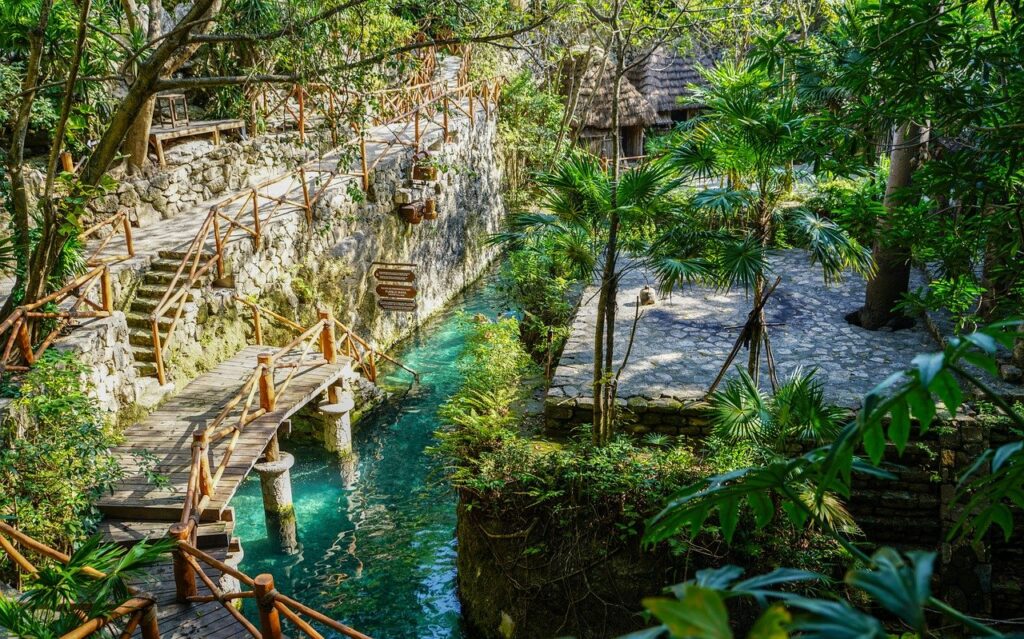 Image by Michelleraponi from Pixabay
Book your transportation in advance
The Riviera Maya is composed of unique cities that made it difficult to choose just one and stick to it. If you are staying in all-inclusive resorts, getting a car rental or any other private transportation can seem useless since they provide dining and entertainment. But if you want to visit some sites nearby most hotels have taxis and private transportation services.
However, if you're planning to visit all popular attractions by yourself it is better to get Cancun airport transportation in advance. Especially during high seasons because prices tend to increase and availability is reduced. Riviera Maya is also a great option for a road trip, with all the non-beach activities you can find on the way.
Most international and local agencies like City Car Rental are located at the airport, which makes it easier to start your adventure since arrival. Also, the main highway is well maintained and connects with all popular destinations. So it will be an easy ride.
Find the best souvenirs
Do not return home empty-handed, and get the best souvenirs for your loved ones. Whether in Playa del Carmen, Tulum or any other destination, there are plenty of local stores to buy a piece to remember your trip. If you are in Playa del Carmen, Fifth Avenue is a great option to find a good souvenir. There are plenty of handicrafts stores so it won't be difficult to get one. You can also get some at the airport, but they will be more expensive, so it is better to get one before leaving.