There are many great motorcycle routes throughout the world, but there are three in North America that should be at the top of your list if you love riding: Cabot Trail in Canada, Pacific Coast Highway in the United States, and Baja California in Mexico. Today we're going to be looking at those three routes and highlighting just what makes them unique, and hopefully these will provide some inspiration for future rides:
Cabot Trail
The Cabot Trail, also known as Trunk 30, is about 185 miles long and makes a loop around the tip of the north end of Cape Breton. It passes through Cape Breton Highlands National Park, which offers spectacular views of the Atlantic Ocean with steep ocean side cliffs. You can reach the island via the Canso Causeway and then take the 105 Trans Canada. You are most likely to see some bald eagles, moose, and black bears along the way. The weather in this part of Canada can be a little unpredictable depending on the season, so make sure you have the right motorcycle apparel for this trip.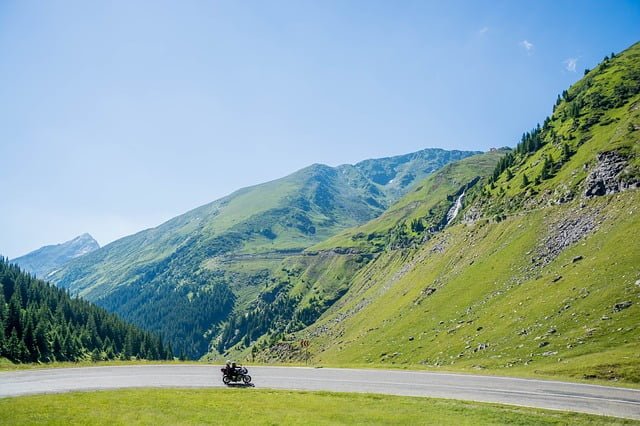 Pacific Coast Highway
This is one of America's most scenic routes! The Pacific Coast Highway is also known as Highway 1 and it runs along the coast of California. You'll cruise along some amazing bluffs overlooking the Pacific Ocean and it's a great trip for sunshine chasers. If you have the time, take the entire route, beginning in Vancouver and traveling along the coast until you reach your destination of San Diego. It's quite a journey as you'll travel approximately 1,400 miles in total, but if you're looking for a motorcycle adventure with beautiful scenery unlike anything else, it's well worth the trip.
Baja California
Another long ride, but an incredible journey is the Baja California route, beginning at the California border. It's about 1,000 miles to Cabo San Lucas, but well worth your time and effort. What makes this such an appealing ride is that you have great weather year round, so you can pack relatively light. On this journey, you'll ride along the famous rugged coastline, through deserts with giant cacti and hills, plus you have beaches the whole way! This ride has it all, from switchbacks, beautiful sunsets, and magnificent views of the Pacific Coast, so pencil it on your list.