So the United Kingdom may not boast the same beaches you find along the Mediterranean, however, they do have a few beaches worth visiting on a warm summer day. Here is a look at some of the top rated beaches if you're looking for a nearby beach escape:
Porthcurno – The coastline around Porthcurno has been chosen as an area of exceptional natural beauty, and is considered one of the most amazing bays in the UK. The beach features a golden funnel of sand amid two cliff faces, and during low tides, you can walk across to other beaches. Be cautious, however, as one of these beaches is a nudist beach.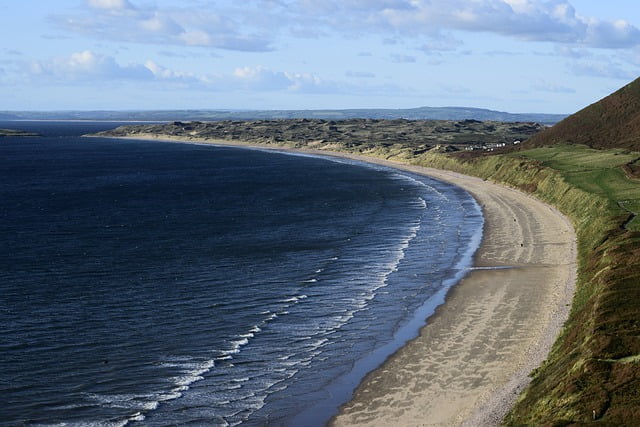 Woolacombe – This beach features three miles of sandy shoreline. It's famous for surfing, and tourists from all over the world visit it to catch a few waves there. Don't worry if you don't have a boat or other water gear for fun, there are plenty of places within the beach where you can hire wetsuits and boards. You can even get professional surfing lessons! Tourists can also pay to go and see the underwater life.
Sandwood Bay – You'll have to trek along a four-mile path that leads from the car park to get to, arguably, the most beautiful beach in Britain. Tourists can explore the endless miles of pink sand and dunes along the beach.
Portrush Whiterocks – This is a popular beach for surfers because of its strong waves. At low tide, you can explore the caves and arches under the road (just make sure you have enough time to get out). If you still believe you can unleash the Indiana Jones in you, then sea canoeing could be fun!
Tenby – One of the cleanest beaches in Britain, this cool, relaxing tourist destination is perfect for explorers. You can walk to the St. Catherine Island at low tide, and later on visit the town itself to see, first-hand, the Tudor Houses and medieval walls.