New York City is among the most popular cities within the US. As such, there are numerous persons who visit the region each year. Among the city's most understated attractions are street snacks. The city holds some of the nation's tastiest and most diverse street snacks. All visitors ought to try them. Most of the snacks are delectable and appetizing. However, it is virtually impossible to try all of them. As such, there are the top 5 street snacks to eat in New York City for all visitors.
1. Pupusas from El Olomega
The pupusas are generally in-between a dumpling and a pancake. They get griddled until the masa receives a considerable crisp and its cheesy innards melt and become warm. You may sample the one that has loroco, which is an edible flower whose taste is not too floral. The meal also comes with hot sauce, crema and cabbage salad.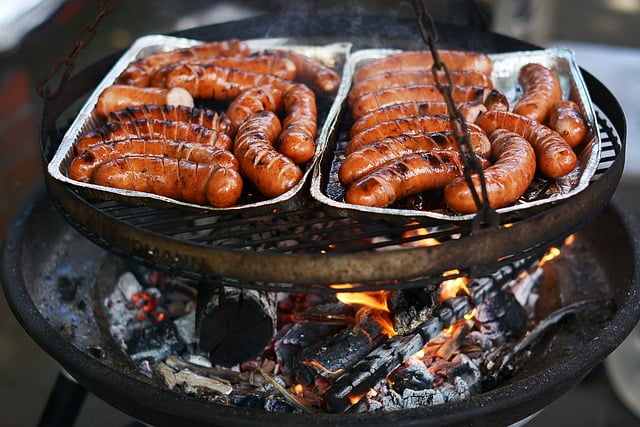 2. Kati Rolls
These are sandwiches with chewy and crisp wrappers that hold in lamb or chicken filling alongside mint-habanero sauce. The meat is perfectly seasoned, tender and moist. The kati rolls only costs 3 dollars.
3. King of Falafel
You get a plate that has piles of meaty kefta and tender chicken over rice that has been smothered in orange hot sauce and tahini sauce. There are also pickled turnips and pickles. The entire plate costs a mere 7 dollars.
4. Chorizo cheese and egg sandwich
Just like its name, this is a sandwich that contains an egg, cheese and chorizo which develops an appealing crust from grilling.
5. Souvlaki pita
You basically get a pita or a stix that is made with pork or chicken and is stuffed with red onion, French fries tzatziki sauce and tomatoes. If you pay 4 dollars, you will get hand-cut fries that have been sprinkled with pepper, oregano, salt and crumbled feta cheese.
There are numerous other idea street snacks. However, these are the top 5 street snacks to eat in New York City.