The island of Ibiza, the smallest of the Balearic Islands in the Spanish waters of the Mediterranean, is a long established holiday destination, particularly in later years for the young looking for an action packed, party fuelled getaway.
Holidays to Ibiza are famous across the globe for their pristine white beaches, exceptional wildlife, natural beauty, and picturesque attractions, among other things. As such, they are excellent choices for holidaymakers who want to enjoy their vacation to the fullest.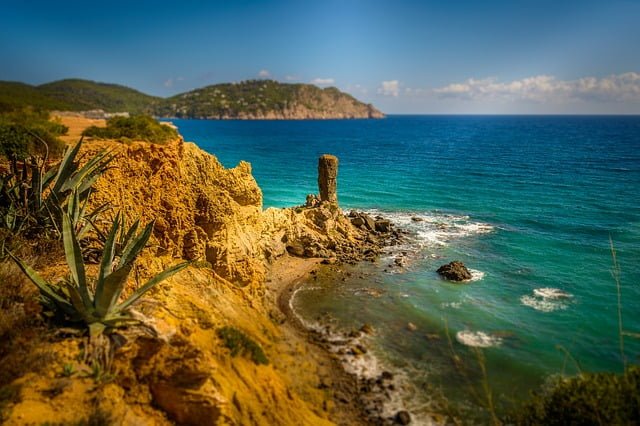 Away from the beaches however, the island has a tremendous amount to see and enjoy, and one of the most famous and long established are the hippy markets which take place on Wednesdays in Es Cana. They originated during the 1960s when Ibiza became the place for designers, artisans and painters to be. The hippy market was established and remains to this day, though it is worth going early as it gets very busy indeed.
In San Antonio, the island's party centre is the Café del Mar. This was the first sunset bar, offering fabulous views out over the Mediterranean to accompany a cold drink in 1980 and built to resemble a yacht.
Nowadays there are many bars like it, but the original still opens its doors every summer, and attracts some of the best known DJs from around the world.
Every year, the bar releases a chill-out compilation album of the tunes which have dominated the Ibizan music scene that summer, making a unique souvenir.
And once the partygoer moves on from the Café del Mar, one destination during any holiday must include a visit to Pacha, the club which began the reputation that marked Ibiza as Spain's party destination of choice.
Pacha has been entertaining the world since opening in 1973 as part of the hippy movement on the island and has since moved with the times, and in many ways shaped them as it lead the way for other nightclubs to follow.
In the capital city on the east coast, the old town is a UNESCO world heritage site and shows over 2,500 years of history from the various cultures that have occupied it. It has the most fascinating old castle which features cobbled courtyards and chapels showing a wonderfully preserved Renaissance architecture which the Spanish copied across the world.
Ibiza is a crowded island for the sheer amount that it has to offer. As well as world class entertainment, it has stunning geography, fabulous beaches, history and culture.