What kid wouldn't want to go to Disney World in Orlando? After all, this is the complex that revolutionized theme parks, bringing entertainment and fun times to both children and their parents. Disney World is a place where you can escape into the fairytale setting created by Walt Disney and friends.
If you are looking to purchase Disney tickets, here is a good place to start.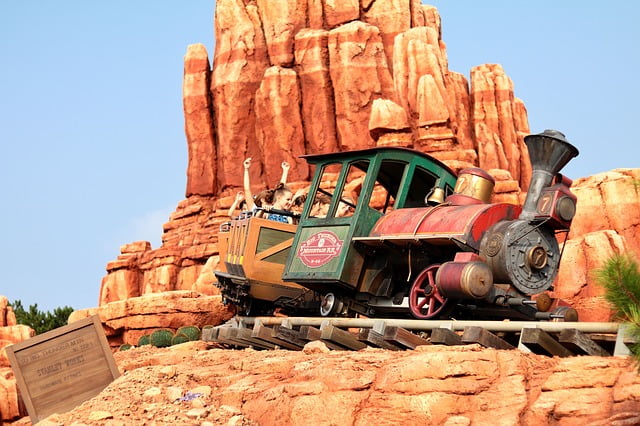 The Astro Orbiter
This attraction is very interesting, albeit being a little slower than the other rides. It provides a magical atmosphere, and is a place where children can navigate their own rockets into the skies above. It's a spinning ride, and it's one of the best for kids who might get nauseous on any other rides.
The Barnstormer
Another great ride for the younger ones, the Barnstormers takes kids through Goofy's farm on a thrilling roller coaster ride which descends further and further. It's open from 9 AM to 11 PM every day, and you might want to consider it for your 8-10 year-old kids.
The Crush'n'Gusher
This attraction is a raft based water ride, which slightly resembles a roller coaster, but with the added benefit of water splashing everywhere. The best thing about it is that it's suitable for the whole family – from the youngest to the adults.
The Jungle Cruise
This ride has been around since 1955, which makes it a Disney World classic. If your kids really liked Tarzan, now's the perfect opportunity to go on an adventure into the bewildering environment, where you can find hippos and elephants.
The Double Dipper
A ride for the hot summers, the double dipper is a big drop ride which will boost your adrenaline. It's not just a water slide, but a race between you and your friends, to the big dip down below.
Of course, there are plenty of more rides for you to find in Disney world, but these are some of the most enjoyed ones over the past couple of years.