Ah, the beautiful Rio. Known as one of the most beautiful locations in Brazil, Rio is famed for many photogenic places. However, as a young photographer, or even a tourist with great aspirations, you may not know where to begin. Here are 5 of the must visit places in Rio de Janeiro, Brazil.
Cristo Redentor Statue
The famous "Christ the Redeemer" statue is one of the most photographed landmarks in the world. This beautiful and inspiring statue is a must-take photograph for any venture in Rio. The sheer, breath-taking beauty of the statue and the hope that it stands for is something every photographer aspires to capture in their photos.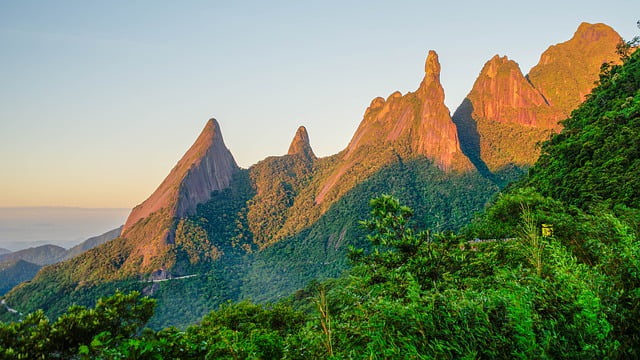 Ipanema Beach
One of the most beautiful and well known beaches in all of Rio de Janeiro, Ipenema is another must-take photo spots. Whether just the array of beautiful people or a gorgeous sunset over the water. Many beautiful photos await.
Monument to the Brazilian Soldiers in WWII
This breath-taking monument is a sobering type of photo location. All the intensity poured into the statue will overflow into your photos. Make sure you stop by this monument near Flamengo while you're in Rio.
Copacabana Beach
Only one of the most famous beaches in the entire world, this beach is a place any photographer must stop at while in Rio. With a beautiful city scene stretching along the shoreline, this beach is particularly stunning at night. There is always art to be found along the shoreline as well, so come prepared. Between statues and sand castles, you won't run out of photography options here.
Parque Lage
A perfect replica of a roman palace, this beautiful landmark is like a step into the past. Full of beautiful masonry and water features, this mansion is sure to hold many of your best photography options. Over bridges, up towers and through caves, the options are endless.