People book holidays in Tenerife for all sorts of reasons, such as to catch some rays on the beach or to see Mount Teide and other natural wonders. But if you are going to Playa de las Americas, you're probably there to party and make the most of its amazing nightlife.
Lying on the south side of the island, the resort is a thriving hotspot and hugely popular with young people in particular. Veronicas Strip is the main hub of activity in the area, with an incredible selection of bars and clubs offering everything you would want from a night spot.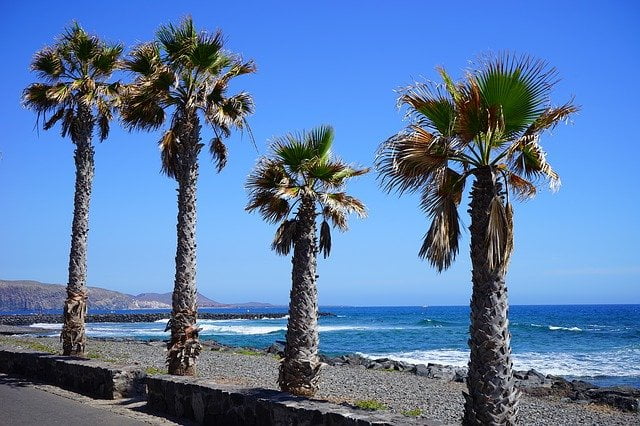 Whether it's great music played at a deafeningly loud volume or bright lights and a hedonistic carefree atmosphere, it's all here waiting for you.
Needless to say, this probably won't be the first part of Tenerife you would choose to visit if you want a peaceful holiday to get away from it all.
But if it's 24-hour partying and the chance to really let your hair down that you're after, there's nowhere better to head to.
Of course, even the most energetic of party animals can't keep up the pace day after day and they've got to enjoy some downtime occasionally. Luckily, Playa de las Americas offers plenty of attractions for visitors that are a world away from nightclubs and loud music.
Golf Las Americas, for instance, is an 18-hole golf course that offers some incredible views of the surrounding landscape. Both amateur and professional golf tournaments have been staged on the course, so it doesn't matter if you are a seasoned golfer or if you are picking up a club for the very first time – the terrain suits everybody.
Alternatively, you might want to get back to nature by horse riding around the Tenerife countryside. Experienced riders can go trekking across the land, while novices can take lessons in order to learn about all things equestrian – and hopefully go home with a brand new skill.
And don't forget that with Tenerife offering guaranteed sunshine for 12 months of the year, you should certainly take the time to enjoy its incredible beaches.
What better way is there to get your strength back after a big night out than lazing in the sun and topping up your tan? Sip on cocktails or perhaps enjoy an ice cream – then you should be primed and ready to go for a night on the tiles.
Playas de las Americas also offers visitors plenty of chances to indulge in some water-based activities – beyond paddling in the sea, that is. For instance, you can go scuba diving in the crystal clear waters, or get the adrenaline going by taking to the sea on jet-skis.
Holidaymakers should also take the time to go on a whale and dolphin watching cruise, as these remarkable creatures come amazingly close to travelling boats. It's an inspiring and life-affirming experience that you will never forget.
You'll probably find Playas de las Americas seems to be exclusively populated by people from northern Europe. After all, it's one of those places where you'll go for your first teenage holiday with your friends, or maybe to relive your youth in later years.
The resort has no pretensions of being a hotspot of culture and sophistication – it's a self-confessed party capital with sun, sea and sand by day, and noise and bright lights at night – and it delivers on all counts.