Egypt – and in particular the Red Sea Riviera – is an excellent choice for travellers hoping to enjoy a chic, refined holiday where they can bask in warm weather. Although there are many great resorts in this part of the country to choose from, I'm going to look at Sharm el Sheikh. In my eyes, it's a truly fantastic destination!
While this coastal resort offers something for holidaymakers of all budgets and interests, I believe it is particularly wonderful for those seeking high-class accommodation and activities. Not only will you discover a range of amazing four and five-star hotels (not to mention sumptuous self-catering villas and apartments), but you will also have the opportunity to try your hand at an amazing array of pursuits.
Once you have taken a private taxi from Sharm el Sheikh International Airport to your accommodation, here are some of the things that you might wish to do.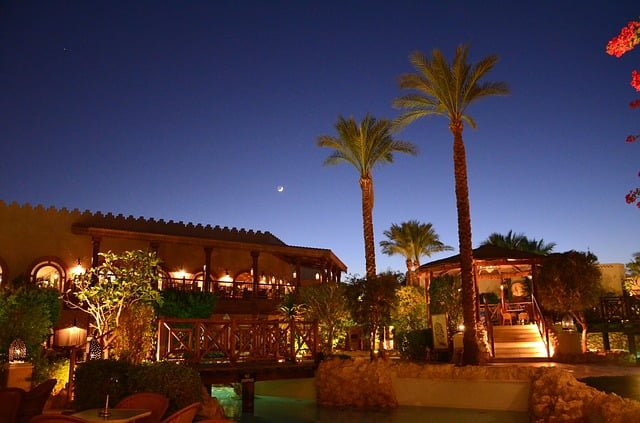 Go diving in the Ras Mohammed National Park
Egypt is commonly regarded as one of the world's best destinations for scuba diving and snorkelling, with Sharm el Sheikh's Ras Mohammed National Park seen by many as a particularly good place for these activities.
Indeed, this park is the country's first protected natural reserve, with the currents that sweep out to the Gulf of Aqaba creating ideal conditions for a diverse range of species. You can expect to come across tuna and barracudas while swimming through the waters here, while there are also numerous soft and hard coral formations.
One of the most popular dive sites within the Ras Mohammed National Park is Jackfish Alley. Accessible only by boat, this part of the reserve is suitable for divers of all abilities and requires you to swim through a cave. Visibility of up to 30 m can be enjoyed in places, with glassfish and jackfish just some of the species to be found here.
Relax on golden beaches
As I mentioned before, Sharm el Sheikh is a fantastic sunshine destination (temperatures in the summer months average between 30 and 34 degrees C) and with a host of glittering golden beaches situated along the resort you should discover plenty of opportunities to work on your tan.
One of the best coastal stretches here is Naama Bay. In addition to being where several luxury hotels are based, this part of the Red Sea beachfront is ideal for trying a range of sports including parasailing and windsurfing. If you're seeking slightly gentler activities, I suggest you book on to one of the glass-bottomed boat excursions offered by operators in the region.
Have a revitalising spa treatment
Whether you choose to participate in exciting adventure sports or relax by the beach, I don't think there's any better way to finish a day than by having a spa treatment. Handily, Sharm el Sheikh contains a number of high-quality hotels that feature their own spas and saunas.
You don't necessarily have to be a guest at such accommodation to use the spa facilities either, though I always recommend that you check in advance just to be certain. By visiting one of these centres you can enjoy an array of revitalising treatments, such as pedicures and facials, with many of these carried out using traditional natural herbs and essential oils.
For a truly decadent spa session, I recommend you have an Egyptian body wrap. Here, you are wrapped in linen that contains basil and green tea powder to help encourage the rejuvenation of your skin.