Benidorm attracts more than 500,000 visitors each year with its numerous beaches – the main ones being Poniente and Levante – and its wealth of options by way of sights, landmarks, theme parks, water sports and adventures. With this in mind, here are some of the top tourist attractions not to miss when taking holidays to Benidorm.
Must-see culture and landmarks
Balcon del Mediterraneo, otherwise known as the Balcony of the Mediterranean, is set on a rock separating a pair of Benidorm beaches. It was originally a fortress to defend against Algerian pirates and is decorated with blue tiles and ornamental motifs.
L'Aiguera Park is found in the old quarter and separates it from the new quarter. The park is worth a visit for the two amphitheatres, the bullring and the fairground.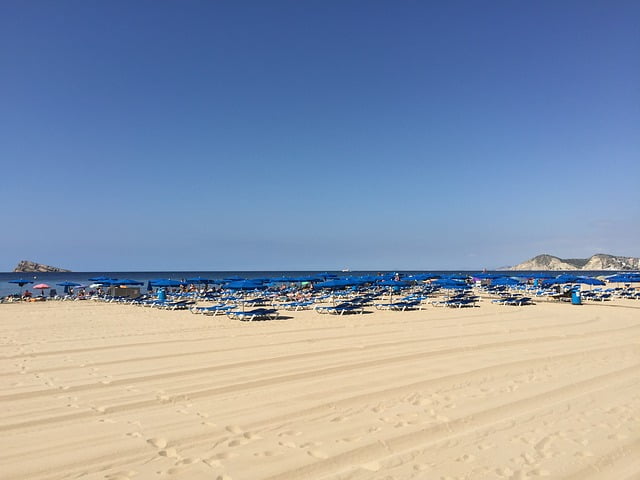 Family fun attractions
Kids in Benidorm are sure to be attracted by the Aqualandia Water Park. Centrally located, it offers families various activities and a chance to really make a splash in the water.
Mundo Mar is another one of best attractions for families in Benidorm. Both adults and children can enjoy a day out and see dolphins, seals, exotic birds, sea lions and other creatures there.
Also on the theme of wildlife, Terra Natura takes holidaymakers around some of the most exotic places from all over the world, with exhibits from Europe, America and Asia to name a few. Seeing the total of more than 1,500 animals from 200 different species is certainly a full day's outing.
For thrill-seeking families, Terra Mitica offers rollercoasters and other hair-raising rides as part of a theme that takes holidaymakers to Greece, Rome, Egypt and other worldly regions.
Outdoor adventure, sport and watersports
Benidorm is loved by those who like to get active outdoors, including taking part in watersports. Holidaymakers may wish to enjoy a jeep safari, a cruise at sunset or a trip by moonlight down the reservoir in Guadalest. Other options include taking a bike ride through the forest, going jet-skiing, trying out hang-gliding or experiencing a horseback ride.
Parks and nature in Benidorm
Benidorm has an area of natural protected beauty in the middle of the bay. This is the emblem of the city and is well worth visiting by taking a ferry from the harbour.
Tabarca Island is 46 kilometres from Benidorm and is a marine nature reserve. Holidaymakers can take a boat from the harbour of Alicante and pay the island a visit.
Lastly, the Caves of Canelobre are found in Busot, around 40 kilometres from Benidorm, and offer the whole family an opportunity to take in some spectacular rock formations.