Often overshadowed by London, Northern England is often a part of the country that remains unexplored, yet it is lush, scenic, and full of historic attractions worth the visit. If you're planning to spend a decent amount of time travelling in the United Kingdom, one of the best ways to explore the north is by settling into a nice hotel or bed and breakfast in the north, and then hiring a car to yourself around the country.
Just remember, once you hit the road you have to stick to the left!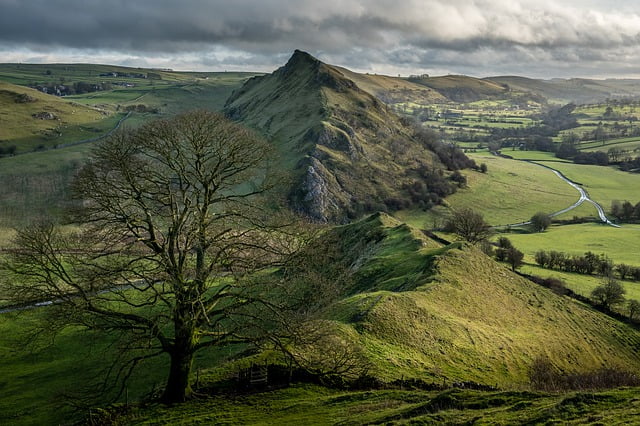 Here are some stops you won't want to miss:
Peak District
The peak district is the ideal destination for those wanting to explore the great expanse of the United Kingdom's first National Park. Its dramatic valleys and moors are steeped in history centuries old. These extensive grounds which spread out across more than 1,400 km2 are home to Arbor Low, a henge monument (though not quite as impressive as Stonehenge); the Cresswell Crags, a set of limestone caves that were inhabited during the last Ice Age; Haddon Hall, a Tudor medieval country house; and Chatsworth House, a state home withe vast gardens which was used during the 2005 filming of Pride & Prejudice.
York
Located in North Yorkshire, York is a walled city that was founded by the Romans and served as the capital of Britannia Inferior. As such it is home to fortress ruins, but that isn't all there is to see in this city. York's most famed sight is York Minster, it is one of the most impressive cathedrals in Northern England, and also happens to be the second largest Gothic Cathedral in Northern Europe. Another gem in this city is The Shambles, a quaint medieval street whose overhanging structures date back to the fourteenth century.
Manchester
Like York, Manchester is also home to an area known as The Shambles. Shambles Square is home to Tudor buildings which will transport you back in time. The Square is lined with restaurants and pubs. Another area to explore is Castlefield which is where the Roman settlement of Mamucium once stood; the Roman walls can still be seen in this area. This is a city that has a lot to offer, so if you find that one day won't be enough to cover everything you want to see, you can always find places to stay in Manchester, and continue exploring the following day.
Durham
Designated a UNESCO World Heritage Site, Durham Cathedral is one of the finest Norman structures in all of England, and was built between the late 11th and early 12th centuries. An equally impressive structure is Durham Castle which was also constructed around the same period. And if you've not had your fill of castles, Durham can also be used as a jumping off point to explore even more castles in northern England.