Perhaps one of the most historically significant cities, Wroclaw is a city that has something to offer for all travelers. The city boasts a nice blend of modern and historic places of interest that draw in travelers from all across the globe. It's the 4th largest city in Poland and has seen more than its share of destruction and mayhem during World War II. The city was completely destroyed during the war, but was wonderfully restored reviving most of its buildings to former glory.
Now it is a haven for backpacking travelers looking to take a trip back in history and discover European architecture. Almost every place here has story to tell. However if you have limited time, here is our list of 5 places to visit on a trip to Wroclaw, Poland.
The Centennial Hall
Built when the city was under the German regime, it is a UNESCO World Heritage Site. This colossal structure is a must see for its architecture and sheer stature. Constructed according to the plans of Max Berg, the building attracts both local and international tourists.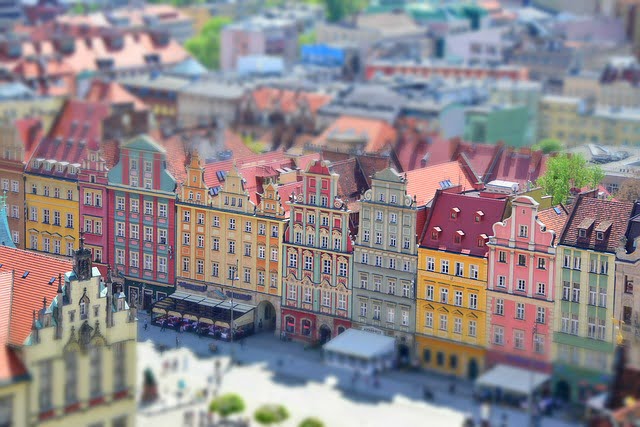 Japanese Garden
This beautifully maintained landscaped garden has been part of the city since it was first built during the World Expo 1913. The garden was restored with the help of the Japanese governments and offers a pleasant break from architecture.
Panorama Raclawicka
This probably one of the most popular tourist destinations in the city. The museum features paintings and displays explaining historical events. One of its major attractions includes the 360 degree view of the Battle of Raclawice fought between Russia and Polish revolutionists back in 1794.
Town Hall
One of the only few buildings to survive the World War II, the building architectural masterpiece. With breathtaking Gothic interiors this 14th century building now acts a museum, and houses some best artwork the city has to offer.
Rynek
One of the biggest town squares in Europe, Rynek is the architectural central point. It's surrounded by the best buildings and serves as a beautiful and popular pit stop.