Traveling over the holiday season can be a bit stressful. Not only do you have gifts for friends and family to think of, but you also want to make sure you have things in order before you get on that plane. To make your holiday planning a little easier, here is a checklist of a few essential items you'll want to take care of:
1. Passport
Make sure that your passport is up to date. Many countries expect you to have at least six months on your passport before it expires or else you will not be allowed in the country. Traveling with less than six months validity on your passport could easily mean that you are turned away at the departure airport or worse still at the arrival airport. This however, varies by country, so if you have already booked your flight confirm with your arrival country's immigration office or embassy to understand their passport validity rules.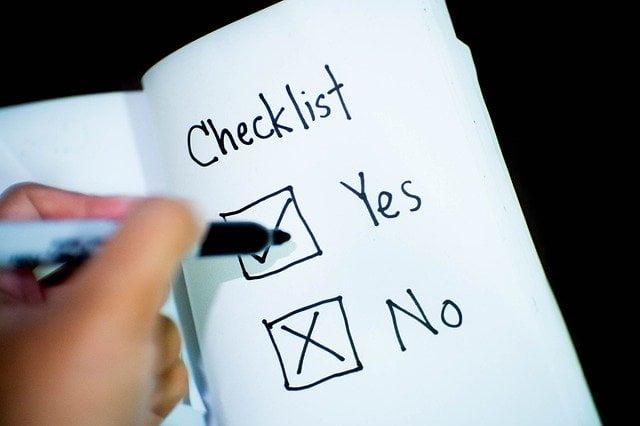 2. Parking the car
If you're a car owner, driving yourself to the airport doesn't have to be complicated. Taking public transportation is usually a hassle since you have to navigate stairs and uneven terrain with heavy luggage, however, by driving yourself to the airport the whole process becomes quite convenient.
How's that for taking the stress out of travel?
3. Weather
Be prepared, the weather is quite unpredictable and it may be overcast or rainy for part of your holiday. You do not need to panic as there are a number of things you can do indoors. Research things to do on your holiday in order to maximize on these days. It is advisable to carry a mini umbrella in your suitcase especially when traveling to tropical locations which are known to experience sudden afternoon downpours.
4. Currency
Unless you are traveling to some remote place, you do not need to carry wads of cash in your pocket. Changing currency at the airport is more costly than at a bank. It is good to change a small amount, just enough to cover your food and taxi on arrival and change the remaining later at your destination.
5. Visas
You'll also want to ensure that you have the proper visa to enter the country. ESTA, the Electronic System for Travel Authorization, is a travel authorization for people who are coming to the United States for either tourism and holidays, to visit friends and family, or even for business. Once you submit your application it'll take between 1 and 10 days to process your visum usa and at the end you'll be set to travel.
6. Travel Vaccination
Some parts of the world may have increased risks of disease and infection that may not exist in your own country. As a traveler you stand a high risk of contracting them and hence the need of vaccinations to protect you. Check for the appropriate vaccinations six to eight weeks before you travel. This will give your pharmacy or doctor enough time to order them and often your medication or vaccination needs to be taken several weeks before your travel.
7. Mail pick-up
Depending on how long you plan on being away, you may want to consider asking a neighbour or a friend to pick up the mail for you. This way you won't lose any important correspondence and you won't have a pile of letters in your mailbox once you come back. If you are planning to be away for several weeks, then another option is to inform the post office in advance and ask them to put a hold on your mail delivery until you return.