You always hear people talking about backpacking across the Americas, Europe, Australia or Asia. Not much is spoken or written of backpacking in Africa. Is this a bad idea or are people just prejudiced and more so, worried about their safety? I would say, both. For it is far from being a bad idea.
Africa is the oldest continent on our planet and travelling through its landscapes is the most exciting travel experience one can ever get.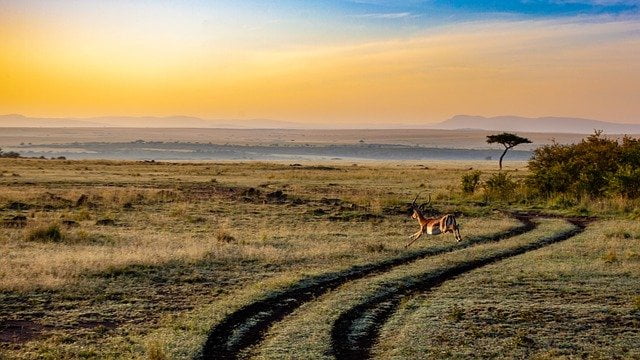 You could probably start with countries like Ghana, Ethiopia or Kenya which are more travel friendly and provide more transport options than the other not-so-developed parts of Africa. In Ghana, in particular, beaches around Kokrobite, a few 30 kms away from the capital is a sought for tourist attraction. Also, communication is easier these days with free calling option as technology is now at your doorstep.
All you need to do is find cyber cafes or Internet hotspots and you will find it much easier to be in regular touch with friends and family back home, especially if you are travelling alone. However, you do need to watch out for any signs of unrest or security threats these days as communities from these countries are often at war with each other and one gets to witness frequent ethnic clashes.
The northern countries in Africa attract travelers from all over the world as the culture and landscapes that one gets to experience here are pretty exciting. Right from the deserts to the clear mountain light to to rugged and majestic architecture that has left behind the colonial influence in countries like Morocco, Algeria, Egypt, it is common to see tourists and locals mingling with each other and having the famous African coffee!
If you are a lone traveler, it is advisable to carry a sim card or a phone with an in-built sim for making calls to Africa and from Africa as this will ensure that you do not leave behind your folks worried for you all the time. Besides, what better could be an idea to give them a whisk of the African language, song and dance over the phone as you trot through the deserts, the mountains and the jungles of this not-so-well-explored part of the world!
To continue exploring, Zanzibar and Tanzania too, offer some spectacular beaches and are preferred tourist as also backpacker destinations. It might be a bit difficult to find quick bed and breakfasts if you are travelling alone and without any prior planned itinerary.
It is advisable to look up for places in advance and ensure that they are actually open at the time of your travel. Will make things easier if you have company as sometimes the tough terrain can make you more homesick than you'd ever imagined!
Last but not the least is the incredibly beautiful country of South Africa, the best place either to begin or to end your journey. It's an adventure heaven if you are into sports like paragliding or hang gliding, mountain biking etc. South Africa offers some exciting routes through its mountains which can be a real treat for cyclists all year round.
Canoeing, rafting and kayaking are other options available for enthusiasts as this is one country blessed with fabulous rivers and a supporting climate that helps you be on your toes for any outdoor activity at any time of the year! Hope this write-up helped you gear up for your travel to one of the most exciting adventures that Africa has in store for you! Bon voyage!