Staging a World Cup Finals tournament is a massive deal for any nation, especially financially. But for a country like Brazil, with a huge population living on or below the poverty line, the challenges are even greater. A lot has been achieved, amid much controversy and protest, in terms of preparation in the last few years. In this post we'll look at some of the stadium projects that have taken place, and what to see if you're travelling to Brazil this summer.
Stadiums
If you're planning on visiting the world cup stadiums, you'll probably already be aware that those in Brasilia, Sao Paulo, Salvador, Recife, Cuiaba, Manaus and Natal are brand new. The remaining five, including the Maracana in Rio de Janeiro, have been renovated. Of course, most people's Brazil travel plans will be based around the various cities which are hosting their team's matches, but some of these destinations are well worth a visit if you have a spare couple of days.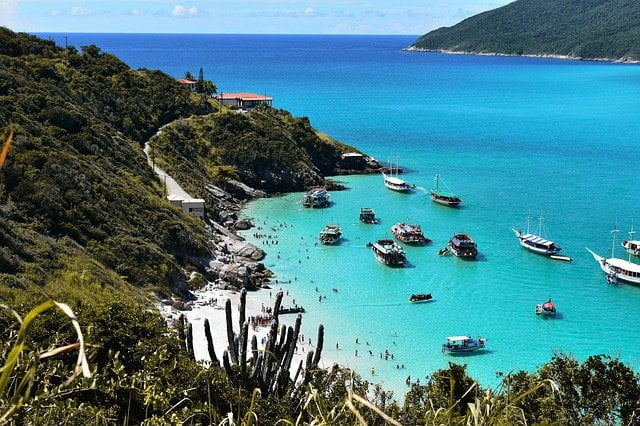 City Highlights
Brasilia is a capital city that was raised from the jungle floor in the 1950's, largely the brainchild of architect Oscar Niemeyer. His amazing space-age designs are peppered all over the city, and continue to fascinate visitors to this day. The city's Garrincha Stadium was rebuilt and re-opened in 2013, at a reported cost of $900m USD.
The Sao Paulo Arena, or Arena Corinthians (after the team that will play there following the tournament) will host the first match of this year's finals. Nearly 20,000 extra seats will be temporarily added, as the stadium only holds around 48,000. Visitors to Sao Paulo (assuming they're not vegetarians) can expect some of the finest meat dishes on the planet; try a Churrascaria restaurant for literally unlimited steak, chicken, chops and any other barbecued items you can imagine.
Brazil is a huge country, and some of the stadiums are over a thousand miles apart. Fans of England, Croatia, Cameroon and Italy, for example, will find themselves travelling into the Amazonian jungle, to Manaus and the new Arena de Amazonia, most likely by either plane or a combination of car and boat! Nature lovers are likely to find the location fascinating; many species are unique to the area and there are several jungle preservation areas in easy reach.
Accommodation
Perhaps the most essential thing to consider before you leave is accommodation. There are many new hotels in the host cities, but competition is likely to be high, particularly in the early stages when fans from all over the world will be looking for rooms. If you're staying in one location – and many people will, due to the sheer size of the country – book your hotel now!