Paris? Been there. Rome? Done that. Well what about Edinburgh, London, Cardiff or Belfast? Enjoying the wide and wonderful word doesn't necessarily mean digging out your passport and crossing the Channel.
Edinburgh
The buzzing capital of Scotland can keep you on the go from dawn until dusk and for the hours in between. Situated on top of a volcanic outcrop, Edinburgh Castle is the icon of the city and visible for miles around. If you want to take in all the displays and activities inside, go early.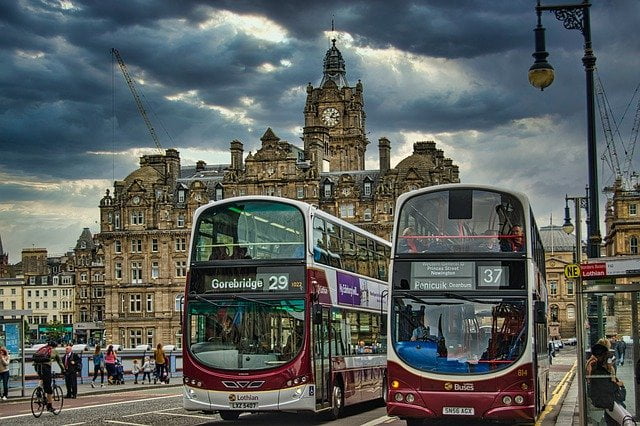 The National Galleries of Scotland in the city centre will satisfy any taste for culture while the National Museum of Scotland takes visitors on a journey through the city's fascinating history.
Princes Street is the bustling shopping thoroughfare and lying alongside this busy street are the Princes Street Gardens, pleasant for a peaceful stroll or al fresco sandwich. For nightlife, each district has its share of bars and pubs with Leith and Grassmarket popular areas.
London
It doesn't matter what your thing is, you'll find it in London. It's impossible to do it in one visit which is why it is great that regional airports offer cheap flights UK.
A network of parks in the city centre make walking an added pleasure but the must-visit spots are Buckingham Palace, Trafalgar Square, Big Ben and Covent Garden. While shoppers will want to hit Oxford Street and Soho, music or theatre-lovers should delve straight into the West End.
Cardiff
Usually known for museums, parks and sports, the Welsh capital city also has an eclectic selection of places to eat out and to go for a tipple. A diverse array of theatres which host traditional and contemporary theatre, add a taste of culture to this inviting city. Like any British city worth its salt, it has a fine castle open to visitors.
Belfast
Its turbulent modern history has, if anything, strengthened the spirit of this Northern Irish city making it a riveting place for a break. The Falls Road is home to enlightening political murals which date from tougher times while culture can be found at The Botanic Gardens, Belfast Castle and the beautiful Queen's University.
The city's former shipbuilding yards were the home to the doomed Titanic where a tour fills in all the history. Of course, the nightlife in Belfast is worth a visit on its own with plenty of pubs and bars to entertain you all night long.