One of the best ways to experience the UK is to get in a car and go on a road trip. The cities have their allure, but often times the places worth discovering are a little off the beaten path. So if you're looking to do something different for your next trip, consider renting a vehicle with friends and embarking on your own adventure. But don't forget, just like you would insure your own vehicle back at home, you'll want to make sure you're also covered on your rental.
Now here's a look at some of the best drives Britain has to offer: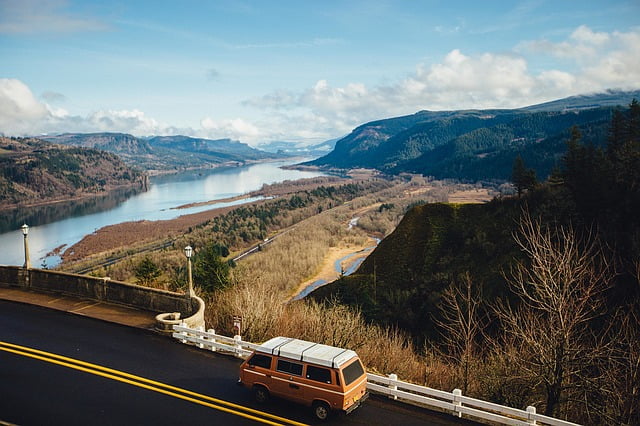 Brecon Beacons to Snowdonia
Wales is a rugged land of peaks and valleys. However, seeing Wales by road is very convenient by way of the A470. This highway travels north and south through much of the length of Wales. A good place to start is in Brecon Beacons National Park and head north. The A470 will take drivers through central Wales eventually arriving at Mount Snowden which is Britain's tallest peak.
Lake District
The Lake District is located in northwest England around Cumbria. There are several interesting circuits drivers may wish to choose when exploring this land that has inspired so many writers and poets. A good driving route should take in stops at Hadrian's Wall and the city of Carlisle to see the castle.
The Yorkshire Dales
The Yorkshire Dales is one of the most favored driving trip locations in all of the UK. One good drive through the Dales region is to take a trip through the Yorkshire Dales National Park. In the town of Wensleydale, one can visit the Dales Countryside Museum to get a better feel for the region. Aysgarth Falls is a beautiful, natural feature to visit. All along the drive, visitors will see rolling, limestone hills and old, stone farmhouses holding out against time. 
Scotland: Edinburgh to Inverness
Scotland has a lot to offer drivers in the way of stunning sites. One nice trip is from Edinburgh to Inverness. This route allows drivers to fully experience the rolling highlands in all of their glory. Drivers may also visit Cairngorms National Park which is the largest national park in the UK with many high peaks to explore.
These are just a very few of the road trip possibilities in Britain. Drivers should get out the map, make a plan and head out on the road for an afternoon of adventure.