A visit to South Africa is fascinating. Here, you can spot wildlife like elephant, giraffes, and lions. As you make plans to visit this country, you should ensure that you include the destinations mentioned below in your itinerary.
Cape Town
Your visit to South Africa would be incomplete if you do not visit Cape Town. What is special about this metropolis? Well, this city prides itself in having fabulous Table Mountain near the sea, which is perfect for hiking. There is an Aerial Cableway that takes visitors to the top part of the table mountain and once you board, you will experience a mesmerizing glimpse of the entire city. There is just so much you can do in this city – enjoy the night life, visit the attractions and sites and engage in sporting activities. Looking where to stay in South Africa?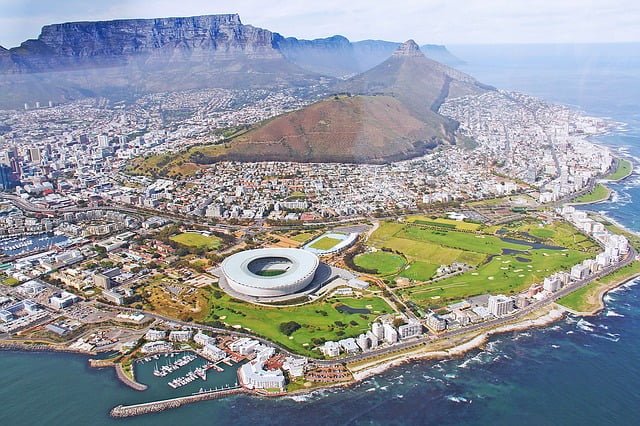 The Garden Route
This is a beautiful stretch of land that starts out from Cape Town. The fact that you can see real ostriches here is simply amazing. The bird and elephant parks are breathtaking and you can buy special gift items at the souvenir shops. Also, the world's biggest underground caves can be found at the Garden Route.
Kruger National Park
Kruger has a total of 1982 plant species, 114 reptile species, 517 bird species, and 147 mammal species! Taking a game drive at Kruger National Park means experiencing wildlife encounters with elephants, lions, buffaloes and many other animals.
Sun City
This is referred to as the Vegas of the African continent. Here you will find casinos. There is also a ravishing water park as well as several luxury resorts.
Johannesburg
This is the biggest city in South Africa and you can enjoy two interesting experiences while there. The Gold Reef City re-creates the world of ancient miners. Here, you will be provided with uniforms that were worn by these miners and you will get a chance to descend into the mines that they worked in. The Sterkfontaine Caves is also interesting since you can view the discoveries of hundreds of ancient skulls.