Barcelona, the city of surprises, is located in a region full of magnificent edifices, superb climate, and it is also rich in culture. This general outlook of Barcelona is a fusion of modern architecture capped with unmatched historical facts. The 5 places to photograph in Barcelona include:
Sagrada Familia
This is the famed church built by Antoni Gaudi. Taking photographs of this church is more of valuing the works of art that has stood the test of time. It is one of the places that you will surely have a wonderful time, especially if you are vacationing with family and friends.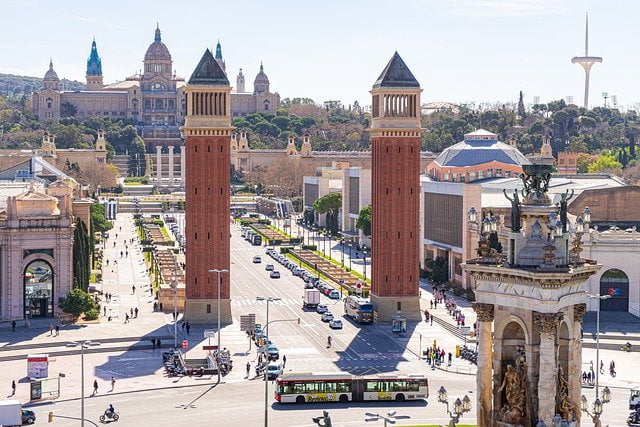 Parc Guell
If you are out to enjoy what nature has bestowed to Barcelona look no further than Parc Guell. Having been built on a hill it avails the most stunning scenery you can ever see. The city can be clearly seen from this vantage point, while the Mediterranean explicitly declares its glory down under. It is such a place where nature actually fuses with modernity.
Illa da Discordia
The wonders of modernity worth acknowledging and photographing are all in one street – Illa da Discordia. The architectural designs are not only superb but also speak volumes of the great culture of the people of Spain.
Old City
The Old City is where you will have an opportunity to take shots of some of the wonders of the ancient world. It has been in existence since 1298. Just make sure your digital camera is in good conditions. You will be able to take shots of cathedrals, Picasso Museum, and the square streets that showcase different architectural designs.
Casa Milla
The Casa Milla building is an extremely exciting place to visit, on top of the building there is a museum showcasing different aspects of art. You get a package that it is unbeatable. It is a wonderful place to learn the different angles of art as you photograph around-it is another Gaudi legacy.