With the coming of summer, a lot of people are starting to plan their holidays. One of the most visited places in the last few years is the island of Ibiza, not only because its famous nightlife, accentuated during the summer with the performances of the best DJ's and producers, not only in the best clubs, but also in its beaches and coves.
A lot of tourists that visit the island do it with a map of all the beaches in Ibiza, in order to know which ones are the best to visit, since the White Island has so many beaches that it's pretty complicated, if not impossible, to visit all of them in a single trip. And not only that, the coves in Ibiza are pretty attractive, since a lot of people prefer the tranquility and relaxing atmosphere of a little cove rather than the crowdedness of the main beaches of Ibiza.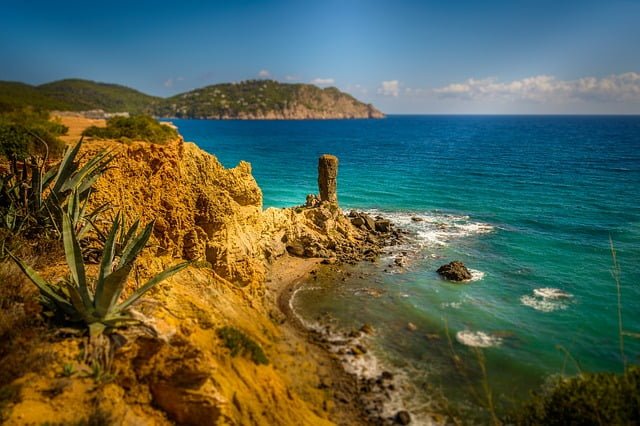 Beaches like the Las Salinas Beach, considered by many as the most famous beach of Ibiza, thanks to the great number of celebrities we can find in it. We can find a lot of different types of services in Ibiza's most famous beach, like sweets vendors, even models showing and selling clothes. A lot of people prefer to rent a car or a bike in order to reach all these beaches, since most of them have a parking near it for the visitor's comfort, but the ones seeking a more extreme experience tend to hire a quad bike in order to not only enjoy the beaches, but their surroundings as well.
Another one of Ibiza's most famous beaches is the En Bossa Beach, one of the biggest ones, with almost 3.000 meters of length and located near the famous club Bora-Bora, making this beach one of the most crowded in the island during the night. Even though this beach has a reputation of being a core for partying and nightlife, it also has a more familiar friendly area for the kids and their parents.