Mljet Island in Croatia is among the most amazing islands in the Adriatic Coast. For visitors to Croatia it is characterized by two salty water lakes, tiny fisherman villages as well as peaceful bays. Back in 1960, the western side of this island was declared a national park.
Thick Pine Forest
While in Mljet Island, you can choose to walk right through the thick and beautiful pine forest straight to the Great Lake and Small Lake while enjoying the amazing Mediterranean fragrance.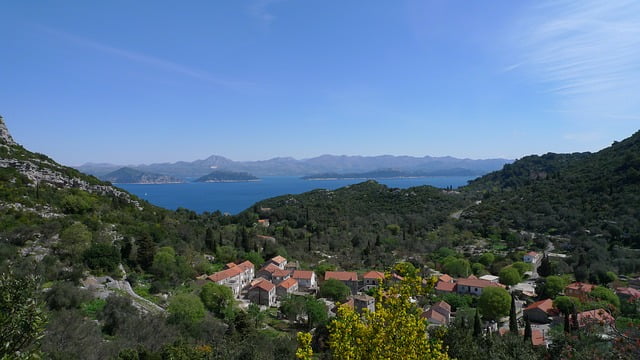 The Great Lake
While at the Great Lake you can enjoy a wild boat ride and you can also take a swim in the tranquil waters of the Great Lake or take a walk as you enjoy the beautiful scenery around you. Once you get exhausted, you can enjoy tasty food by the lakeside. This is definitely a great place for a picnic. Swim and sports wear is highly recommended while traveling to the Great Lake.
Benedictine Abbey Foundation
Your boat ride through the Great lake can enable you to visit the Benedictine Abbey that was founded back in the 12th Century by the Apulia Benedictines. This place is secluded and has been a dwelling place for most of the prominent scientists and writers.
The National Park – Mljet Island
There are some really incredible attractions around the Mljet Island. However, you visit to this amazing island will not be complete if you do not take a tour of the national park. While here, you can several activities such as biking, hiking, and kayaking.
The Beaches
In addition, the beaches around the island are definitely worth the visit since you can enjoy water sports and diving among other activities. Since the Mljet Island is among the most beautiful island in Croatia, then taking a visit to this magnificent place is worth it. It is a great place to travel with your entire family.