In Namibia, the plain desert beauty has given way to active cities. Here, you can experience the best of two different worlds. However, there are some places that you must visit during your stay in Namibia.
Windhoek
This is the biggest metropolis in Namibia and it is the capital city. It has an interesting altitude of well above 5000 feet. This city has been perched at the Khomas Highlands, which may mean unique views depending on the specific part of the city that you are residing in.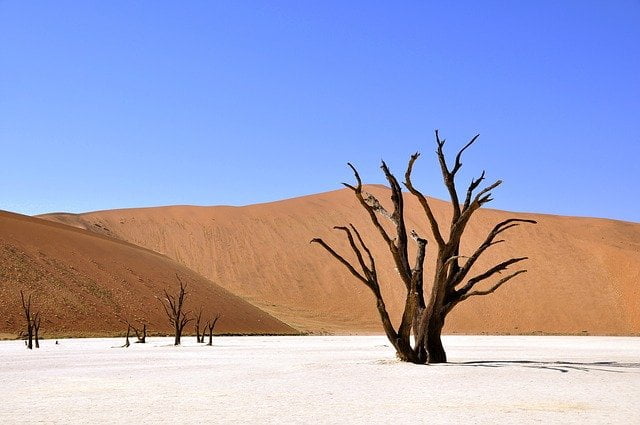 Sossusvlei Dunes
Once you have stepped outside Windhoek, you can take time to visit the Namib Desert where you will get to the Sossusvlei Dunes. There are several animals that reside in this desert from jackals to springboks. These dunes are actually the tallest in the entire world and they will definitely leave you mesmerized.
Damaraland
By visiting Damaraland, you will be stepping right into the past. This destination has a myriad of engravings as well as paintings that date back many years back. This desert land may reveal black rhinos and elephants.
Etosha National Park
This National Park offers something for everybody. Whether you are looking for a wide variety of birds to see or document, there is plenty of game that you will see at this park. Since its establishment in 1907, the Etosha National park receives plenty of visitors each year.
Skeleton Coast
This destination has a unique blend of everything ranging from open plains, canyons as well as saltpans. There are freshwater springs that exist here, which attract animals such as the elephant, gemsbok and the hyena.
These are just a few of the interesting places that you can visit when in Namibia. As you plan travel, ensure that you search for good deals for your accommodation and airfare.