The best way to explore the Gower Peninsula in Wales is by foot. Gower has been inhabited by man for over 30,000 years – an ochre-adorned skeleton of a male was found in a cave here. Among the inhabitants of Gower were Romans, Saxons, Celts, Vikings, and Normans. Today, the Gower is a haven of peace and preservation. Beautiful footpaths lead to deserted beaches, natural reserves, and pretty villages.
Visit the Burry Holms – Situated off the west coast of the Gower, this is an island that can only be accessed at low tide. Explore many different signs of Iron Age dwellers, who actually created a ditch that cuts the island into two. The Vikings, however, used the ditch as a base. Though there were settlements here in the 12th century, today it's home to masses beautiful sea birds that you'll love to watch.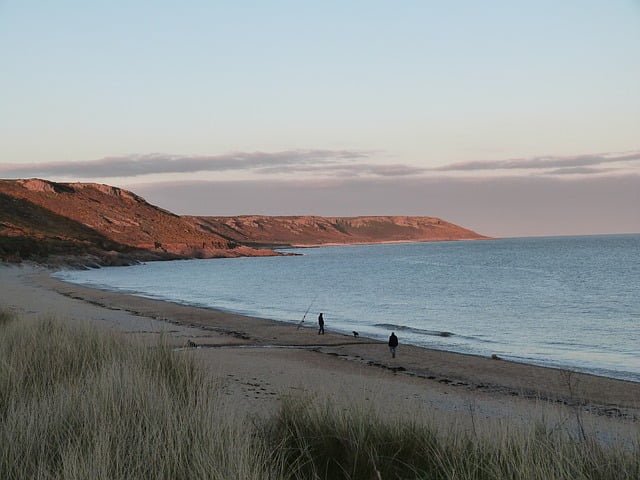 Visit the Park Woods – Access here is only by foot. The footpath follows the river-path that carved out the valley initially, but has now vanished underground into the limestone. There's a foot long pre-historic burial chamber that hosts skeletons as old as 4500 years. Experienced cavers can explore the underground limestone caverns.
A limestone, natural trail – Worm Head is about a mile long. The peninsula is joined to the mainland by a causeway, that's a 2 hours walk on either side of the tide.
Whiteford Burrows – This is probably one of the Gower's largest beaches, and is backed by a desert of dunes. It's only reachable by foot, and you can explore a 3000 acre nature reserve.
Sample great foods – Certainly, no adventure will be perfect without food! The good news is that there are plenty of places to eat and drink. Explore a bay bistro, coffee house, or pubs around the Gower. The meals, too, are affordable