Travelling by flight has its own charm and pleasure. What if a person going by flight to a place with so much enthusiasm gets delayed by an hour or more? Really, that would be a moment when he gets so irritated and starts criticizing and complaining. One can really cut out this time by doing something amusing, something unfinished works to make this unpleasant experience a pleasant one. Here are some better options to spend one's own time than sitting on a couch:
1. Reading books
One who is fond of reading novels and magazines can hang out on any book shops in most of the airports or can bring one with him to read, which one can read and spend out the time. Reading some interesting books also can help one pass out the time as smooth as silk, and a good time to open the horizons of your mind and learn something new.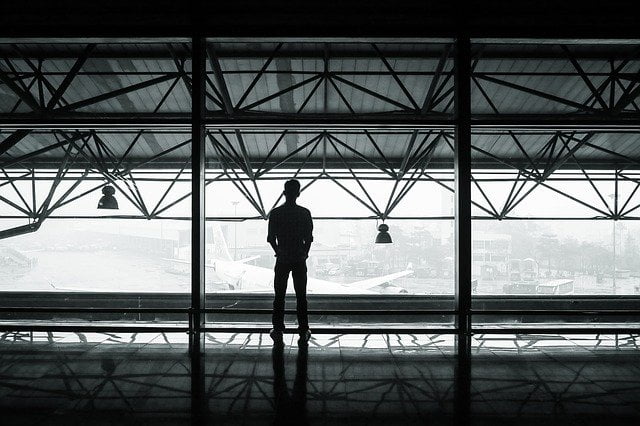 2. Solving puzzles and crosswords
Not everyone is that fond of reading novels. The one with a taste for solving mysteries and puzzles can hang out or pick up any newspaper with solving puzzles like Sudokus, solving maze problem, jumbled up words, solving crosswords and many more. Solving this can amuse oneself and also exercise one's brain and cut an ample of time till one gets exhausted.
3. Playing Online Games
In today's world of i-pad and i-phones, one can just goggle on it to play some exciting games and with zeal to just do an unbeatable score. Games like Angry Birds, World of Goo, and many more exciting games are present in all i-phones and i-pads. Besides this, many other games are also installed at many airports for cutting out the time when the flight is delayed for a longer period.  One could consider playing an online game such as a way of passing time while waiting for a flight.
4. Listening to music, play videos
This can be a great comfort and joy for all those who love to listen to all type of songs and would be a great pass time for the person until the flight arrives. Besides this, one can also spend time by seeing some movies on laptops or some funny videos.
5. Stroll around
Sitting at one place would make one feel very lethargic. The airports are very well designed and also well furnished. A good long walk can also lead to spot something very interesting sights also. In a way, one can also get to know about the locations of different items in the airport, which may be required at the time of need also.
6. Fun by shopping
If one feels like gifting his near and dear one's a special gift. One can also do that as the airport has an ample of shops and gift stores to buy from, with very lovely and beautiful gifts which can capture eyes of many.
7. Chatting with a fellow passenger
The habit of talking and gossiping lies within a lot of people. Talking to a co-passenger can also kill the waiting time of flight. Lot of people travel by flight everyday, so one can also pick a person to start a conversation with.
So, one can really spend his time in his own way and can utilize his time in the best productive way so that one doesn't feel that boredom due to the delay in waiting for the flight. So, whenever there is a delay, just open up your amusement park and start spending time in it.