Antigua has beaches, coves, sand and sun in good measure. Of course, you can choose to spend your whole vacation on the beach, however, you would be missing out on great walks through the small villages, trips to the Saturday Morning Market and excursions on the historic sites.
Now here are a few things to do on your trip to Antigua:
1. Beaches
Spend some time in Half Moon Bay, snorkel along the coral reefs of Pigeon Point's, or swim in the calmer waters of Dickenson Bay. To laze about in seclusion, consider visiting the Darkwood Beach. You have a choice of 361 other beaches in Antigua. Therefore, if you are not sure where you will start your tour from, consider signing up for the Segway Beach Tour.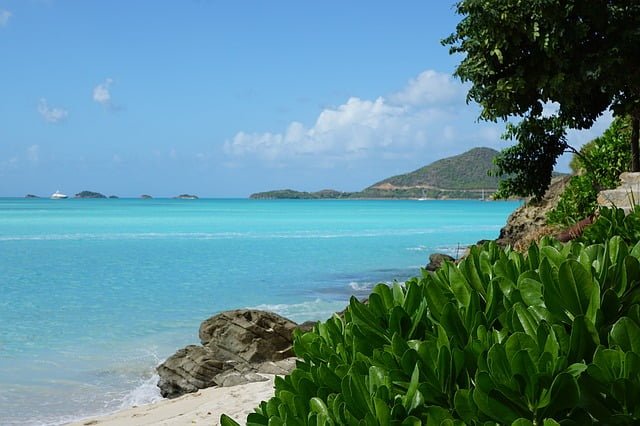 2. Shopping
Heritage Quay and Redcliffe Quay form a port on which most cruise lines call. Here, you have many opportunity to shop duty free. If you are not looking for overpriced jewelry, china and perfume, head to the Saturday Morning Market to meet local Antiguans selling crafts, produce and more.
3. Leisure and Sports
Besides windsurfing and parasailing, snorkeling and diving, Antigua is also outfitted for zip- lining, sea kayaking and hiking excursions. Explore the view from the Devil's Bridge or take the Rainforest Canopy Tour. To relax, consider heading to Carlisle Bay Tennis Center and Cedar Valley Golf Club.
4. Sightseeing
Though still serving as a constitutional monarchy, she is apparently independent from Britain. However, there are vestiges of the connections between Antigua and the Royal Navy. English Harbour Houses the Dockyard Nation Park and the Dockyard Museum. Other popular attractions include the Cathedral of St. John, Betty's Hope and the former sugar plantation.
5. Nightlife
When the sun sets, the watering holes and dance clubs breathe new life on Antigua. If you want, there are a couple of casinos for the heavy or occasional gamble. For instance, you can visit the nightclub and bar found at the Casino of Jolly Harbour Marina. Overall, with these 5 things to do on your trip to Antigua, it is impossible to get bored.