Porto is the second largest city in Portugal. It is one of the oldest European centers, and is registered as a World Heritage Site by UNESCO in 1996. You can walk through its busy shopping streets, explore its historic landmarks, and enjoy the beautiful sun set with a glass of Porto in your hands. Porto has so much to offer, but below are mentioned 5 places to visit on a trip to Porto, Portugal, places that you cannot afford not to visit.
Cais De Gaia
Cais de Gaia offers views that any visitor will surely not forget for a lifetime. The beautiful skyline with picturesque boats standing in front and the amazing double decker Dom Luis Bridge, all these together make an awe-inspiring image. There are many restaurants and cafes in the riverfront where you can go and have a delicious something, and just behind are the terracotta-topped Port Wine houses that you must visit.

Serralves Museum
During your visit to Porto, this museum is yet another place you must visit. The Serralves Museum displays beautiful international contemporary art in a stunning building by Alvaro Siza Vieira. Regular exhibitions are held in this museum with each of them being equally astounding.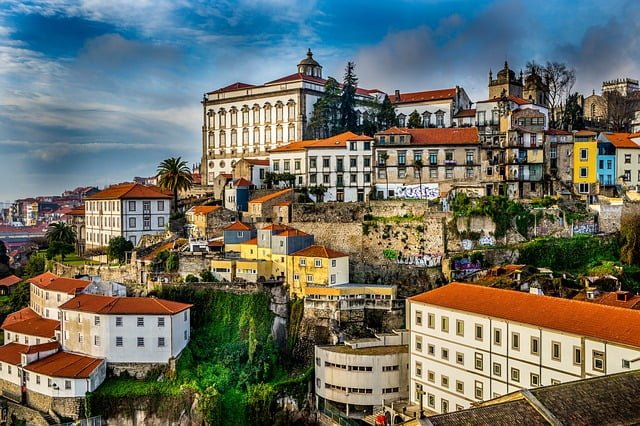 Casa Da Musica
This is an irregularly shaped 12 storey building designed by a famous architect Rem Koolhaas, just for musical performances. The auditorium has seat for 1,300 people and amongst the most attractive features of Casa da Musica are the baroque organ that is pinned to the wall and the hand-painted blue tiles of the VIP room.
Sao Francisco Church
Though it looks like an ordinary Baroque and Gothic creation from outside, it has the most beautiful interiors and happens to be immensely famous all over Europe. The beautiful wooden carvings in the vault columns and pillars, the plants, cherubs, animals dripping with gold, all this will easily capture your attention. If you want to visit a church in Porto, it has to be this one.
Stock Exchange Place
This is one of the most important tourist attractions of Porto. The building and its cathedral are reflective of the beautiful architecture of Portugal. While inside, do not forget to see the statue of prince of Portugal, Henry the Navigator, who ruled from late 14th to the early 15th centuries.