The capital city of Estonia boasts not just a rich culture but also a historical city interlaced in the fabric of modern time, cultivating a world of its own. Tallinn's pathways lead to both the past and the future conveniently situated a stone's throw away from each other. Don't be fooled by the high-rise buildings and the business district; tucked a few steps away is one of the best surviving Hanseatic town centers, the Medieval Tallinn Old Town. It's like curbing the time-space continuum in just one walk. Here is a list of places you must see when in Tallinn:
Estonian History Museum (Great Guild Hall)
If you're up for a blast from the past, the best way to start your trip is to go to Estonia's premier museum that holds its history tracing back from the prehistoric period to the contemporary 20th century. Be sure to check out their cellar rooms called "Power of the Elite" and the Borsi kaik, a literal "road" that features the monumental events that took place in the Estonian history.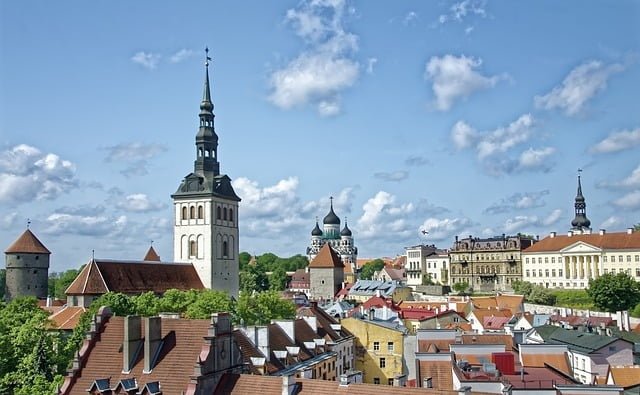 Katariina kaik (St. Catherine's Passage)
Just when you thought machines have truly taken over the world, St. Catherine's Passage, home to St. Catherine's Guild, serves as a breath of fresh air from all the factory-manufactured merchandise. Get ready for your breath to be taken away by talented Estonian artisans. Glassblowing is not an outdated practice; handmade crafts are produced before your eyes and other homemade products are available for your purchasing enjoyment.
Patkuli Viewing Platform
Fans of fairytales would enjoy the picturesque view from the Patkuli viewing platform, the perfect spot to get lost in the magic of the Old Town. With its brick walls and towers and ancient buildings built as early as 1903, a good feeling of nostalgia is sure to envelop you. The lights that brighten up the city at night can resuscitate your inner child and your fascination spectacular overlooking views which make you feel like you're on top of the world.
Kiek in de Kok
Before high-tech armory was developed, our ancestors made do with tall walls and brick barricades to protect themselves from hostile forces from the outside. Drop by this 38-meter cannon tower whose name translates to "peek into the kitchen." Your discovery doesn't end there: the tower is also the first point of the Bastion tunnels, a system of hidden underground tunnels located below Toompea Hill.
Vabaduse valjak (Freedom Square)
Estonia's freedom from the Tsars and the start of their independence is embodied in this vast land area that grew to be a symbolism for their nationalism and civic pride. After an action-packed adventure around the city, mellow down and relax in one of the cafes around the square while looking at the War of Independence Victory Column, a pillar with the cross built to commemorate Estonia's valiant fight to liberate itself from colonial domination.